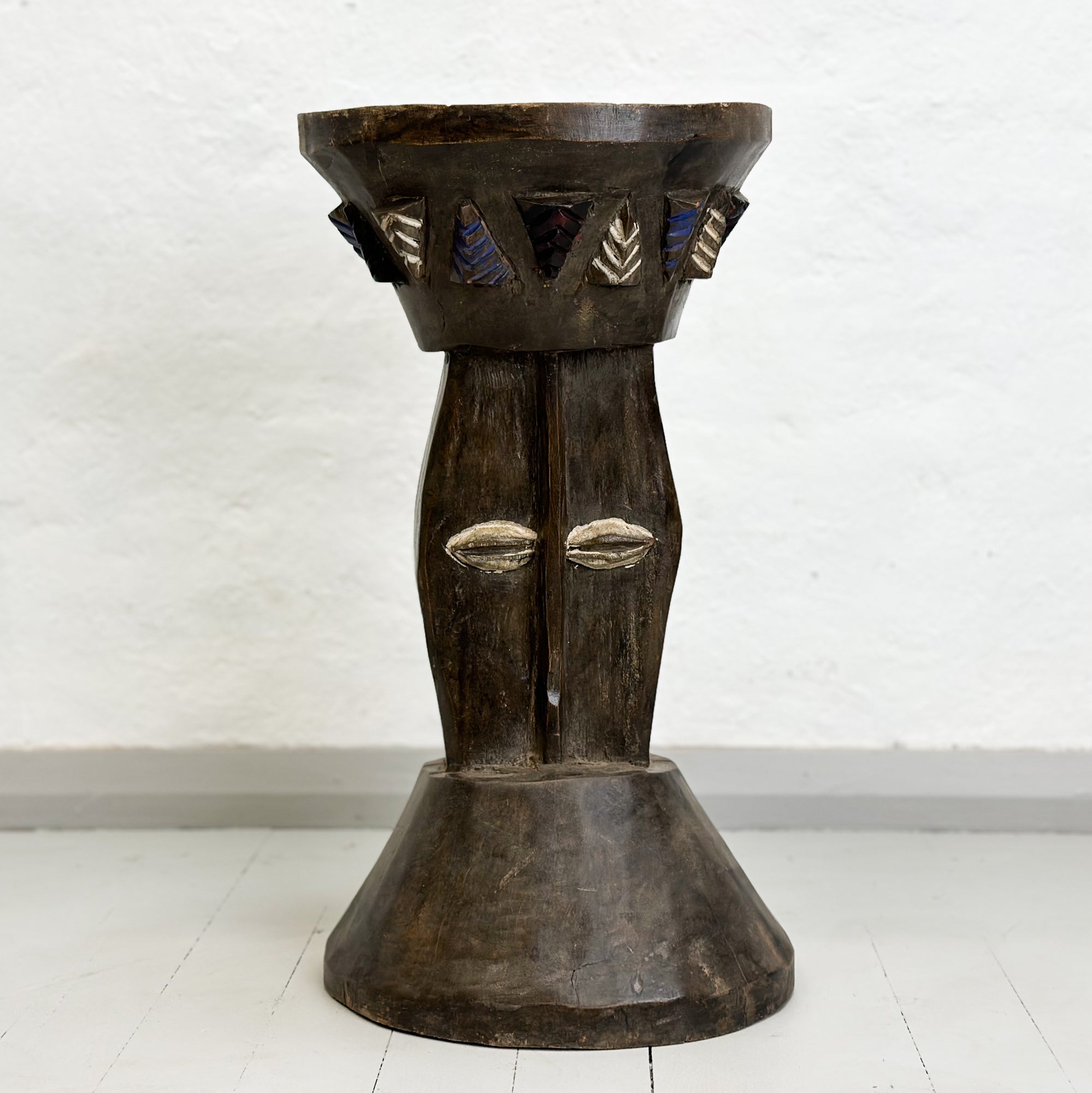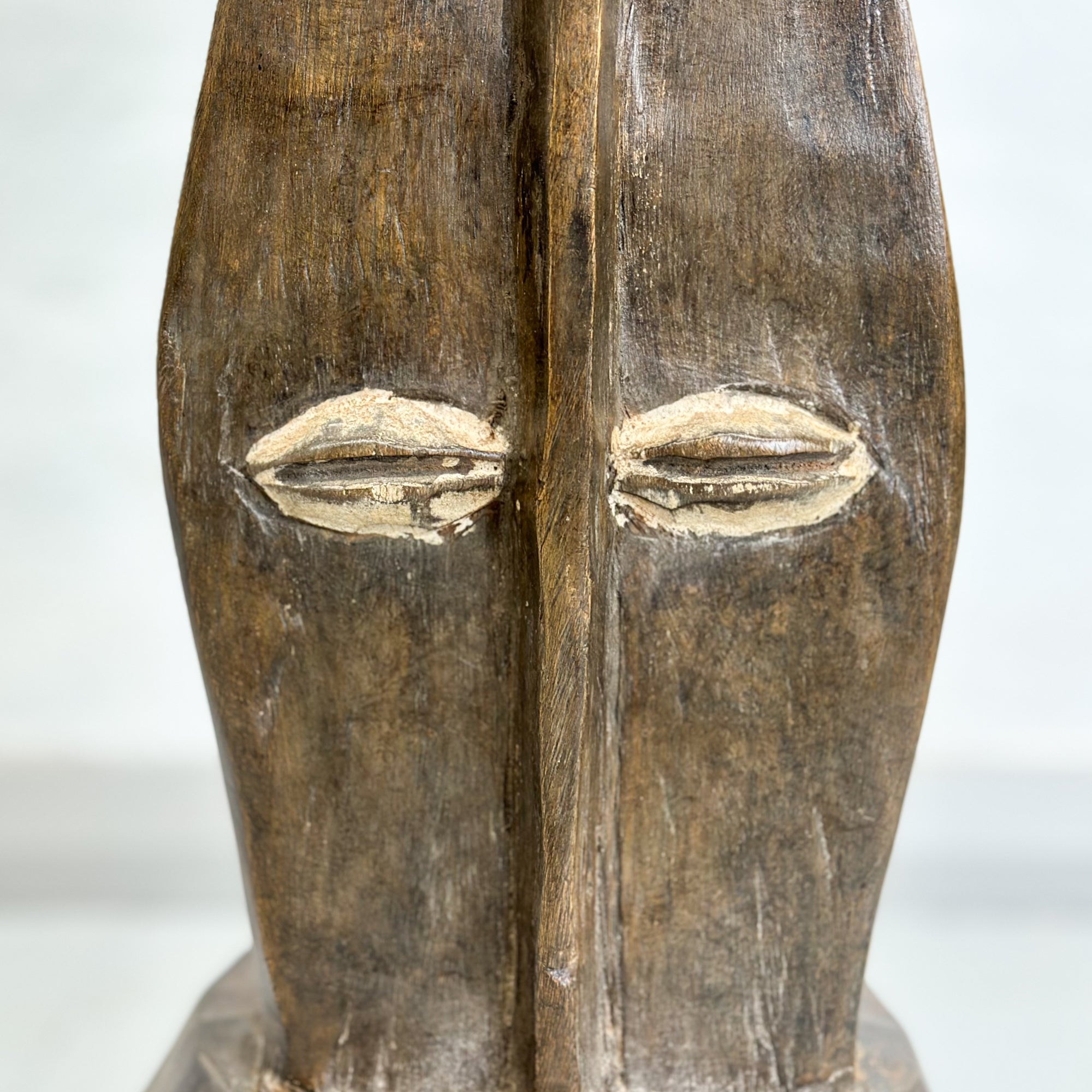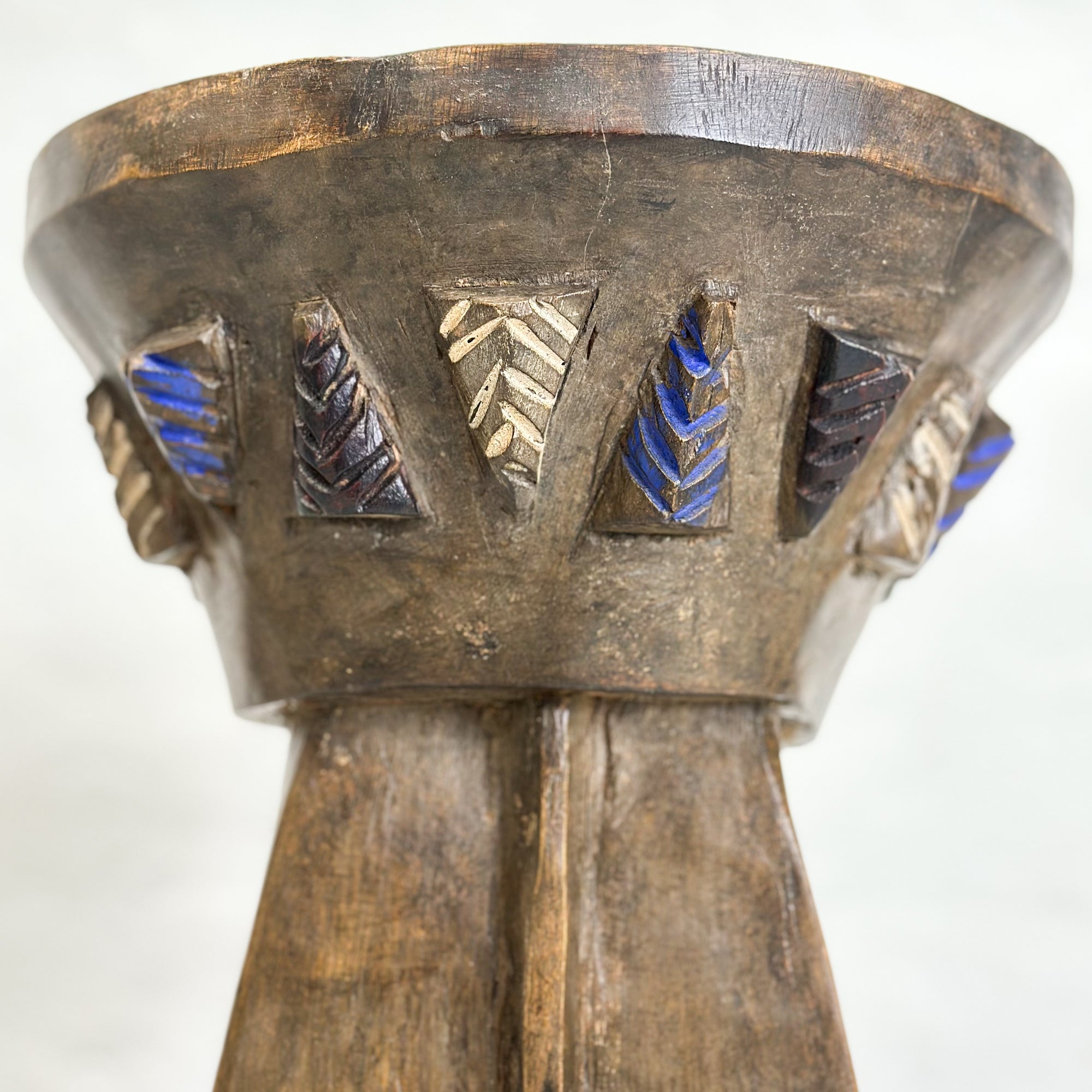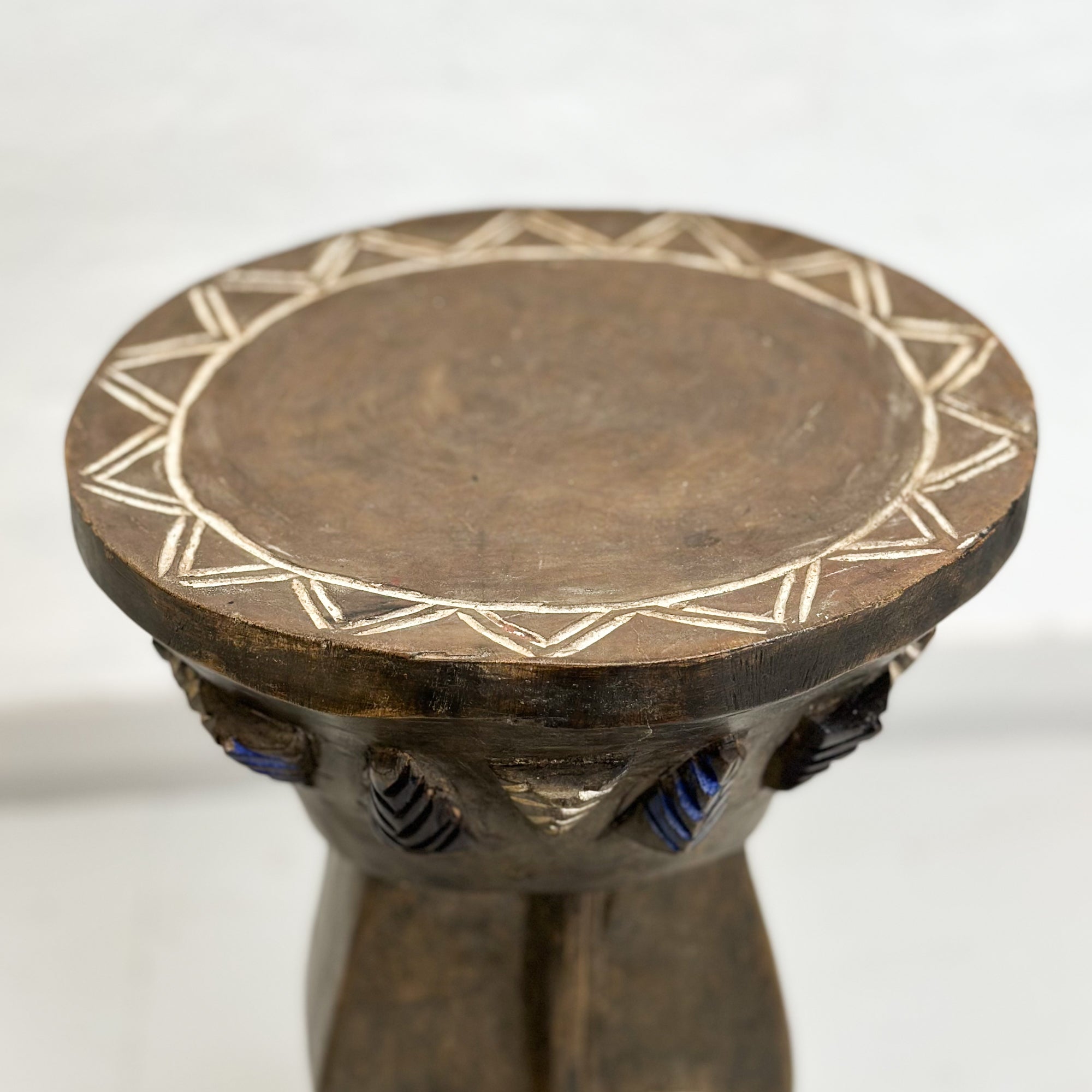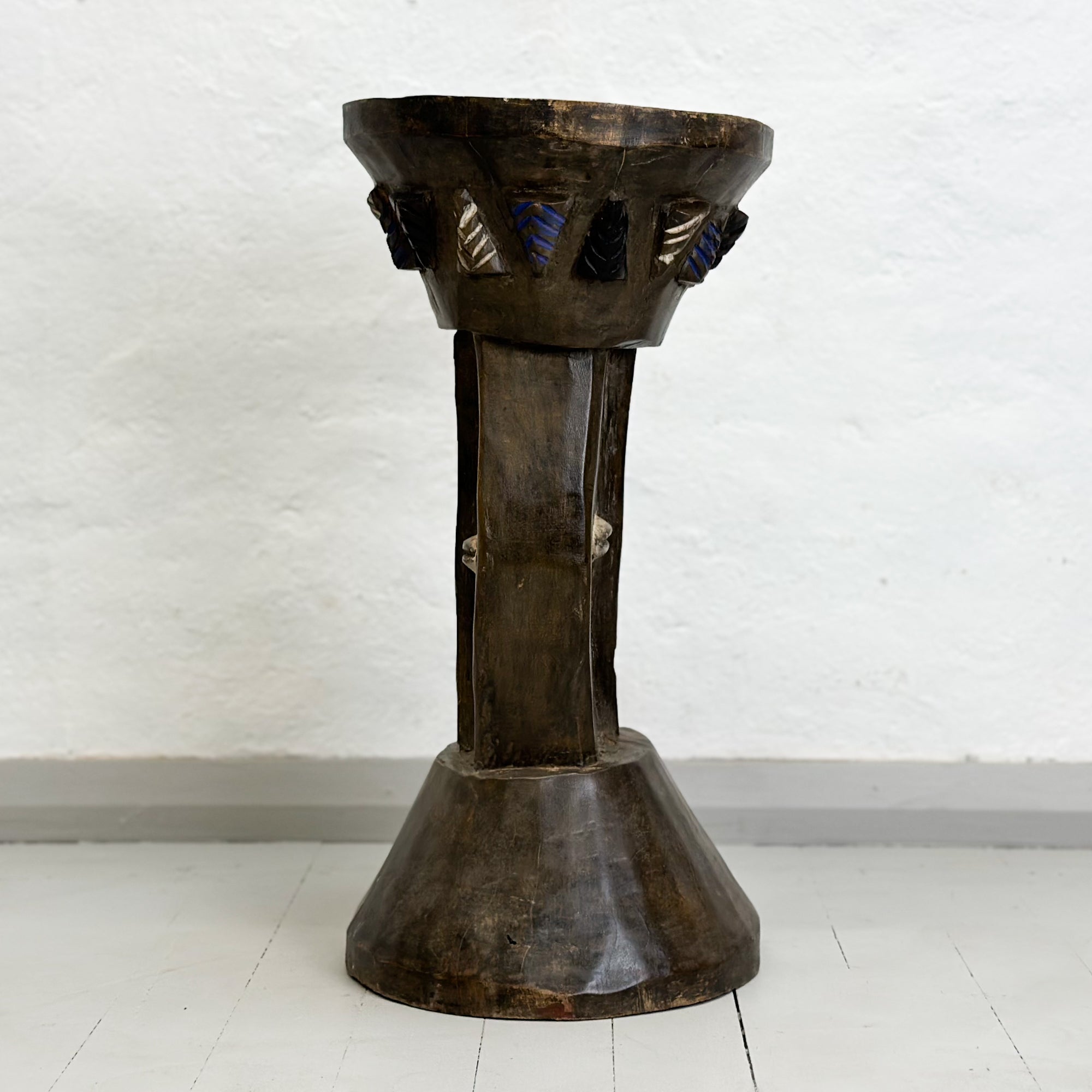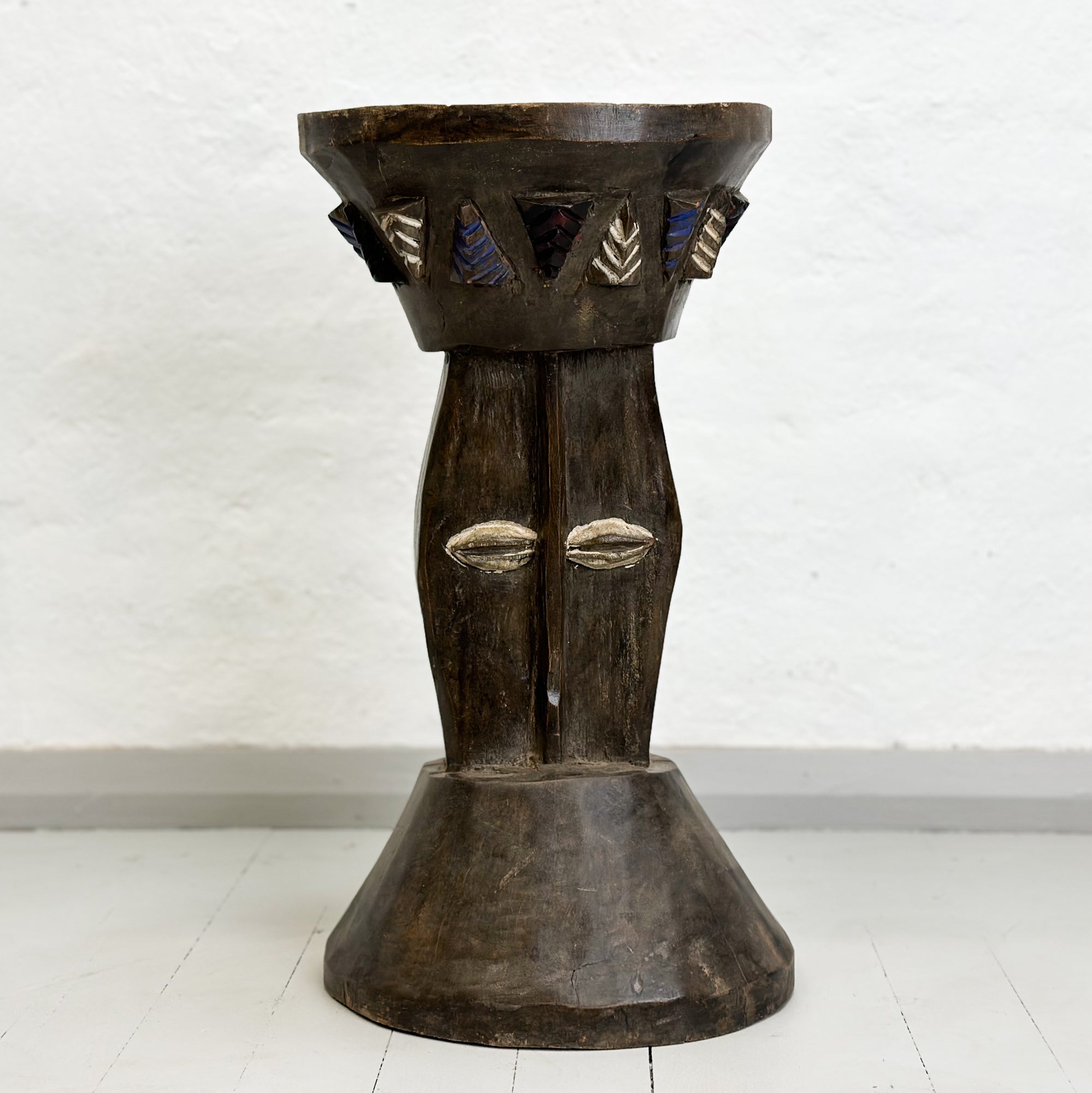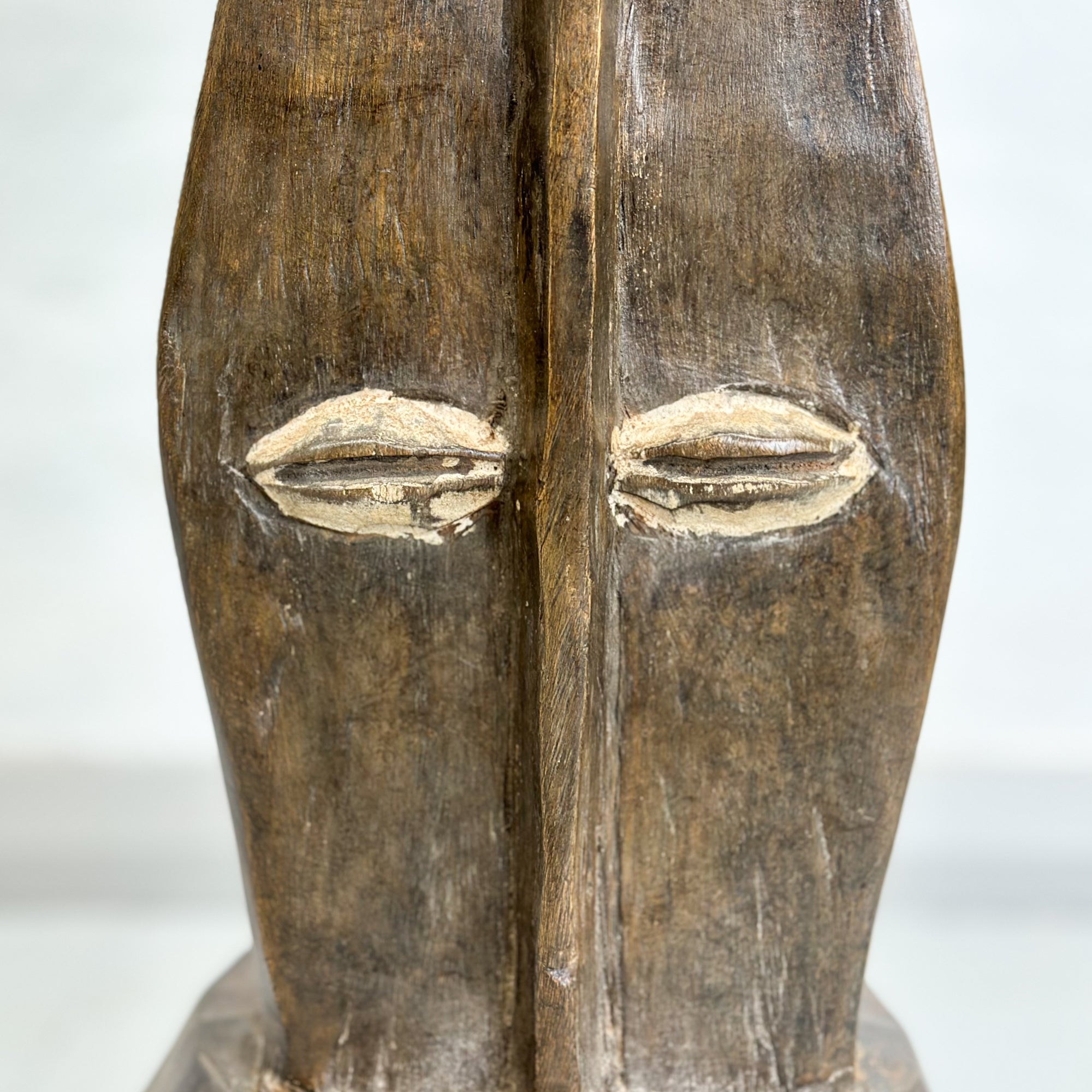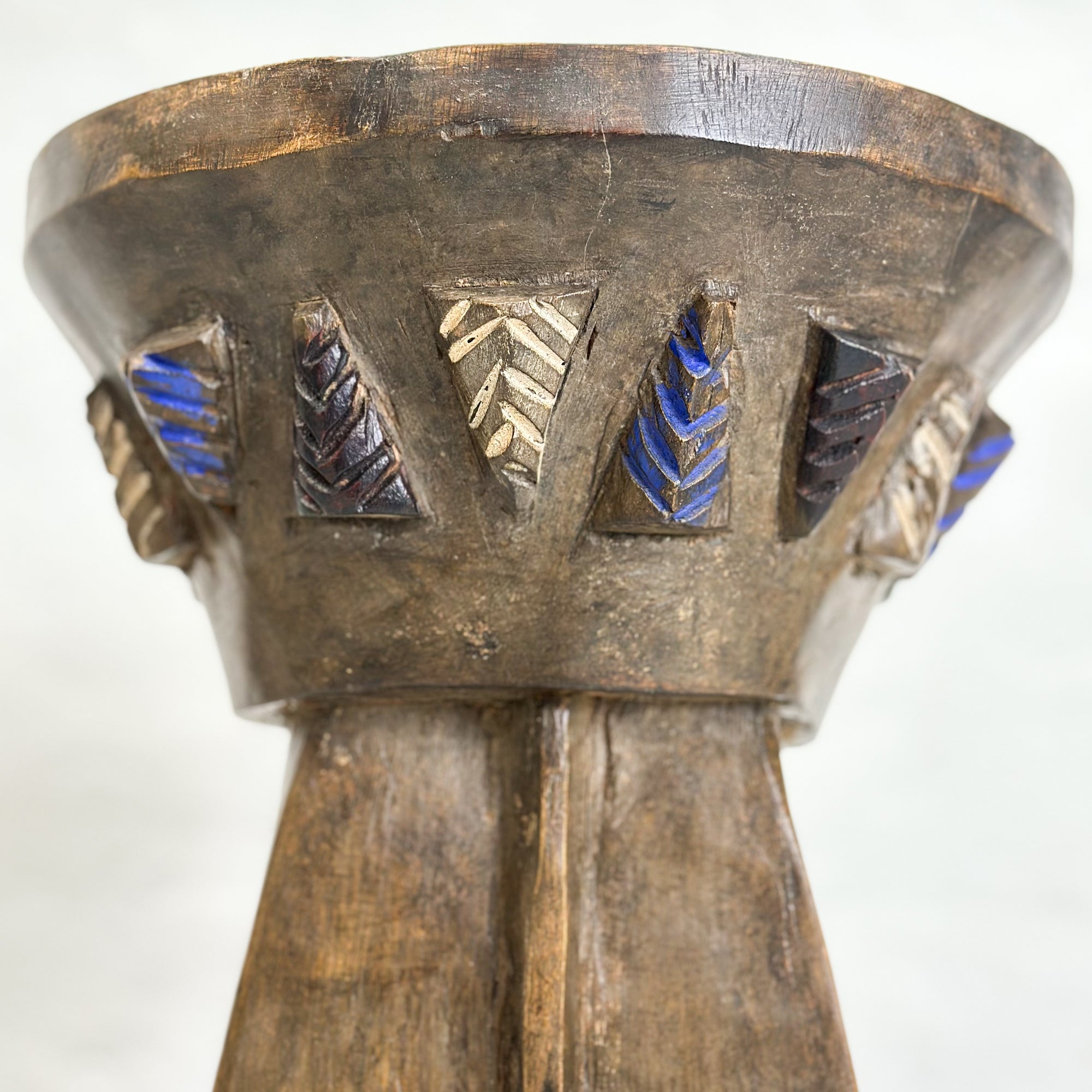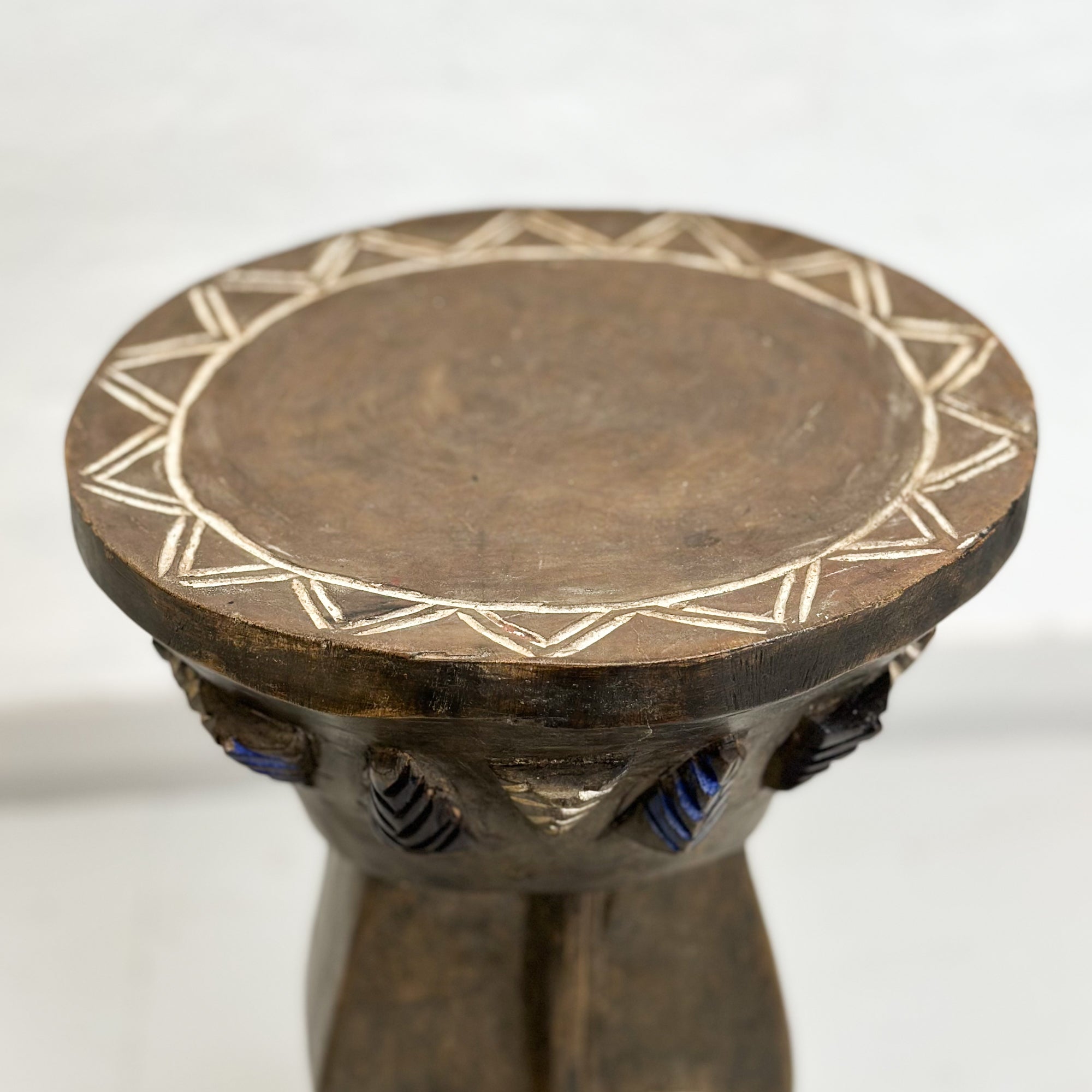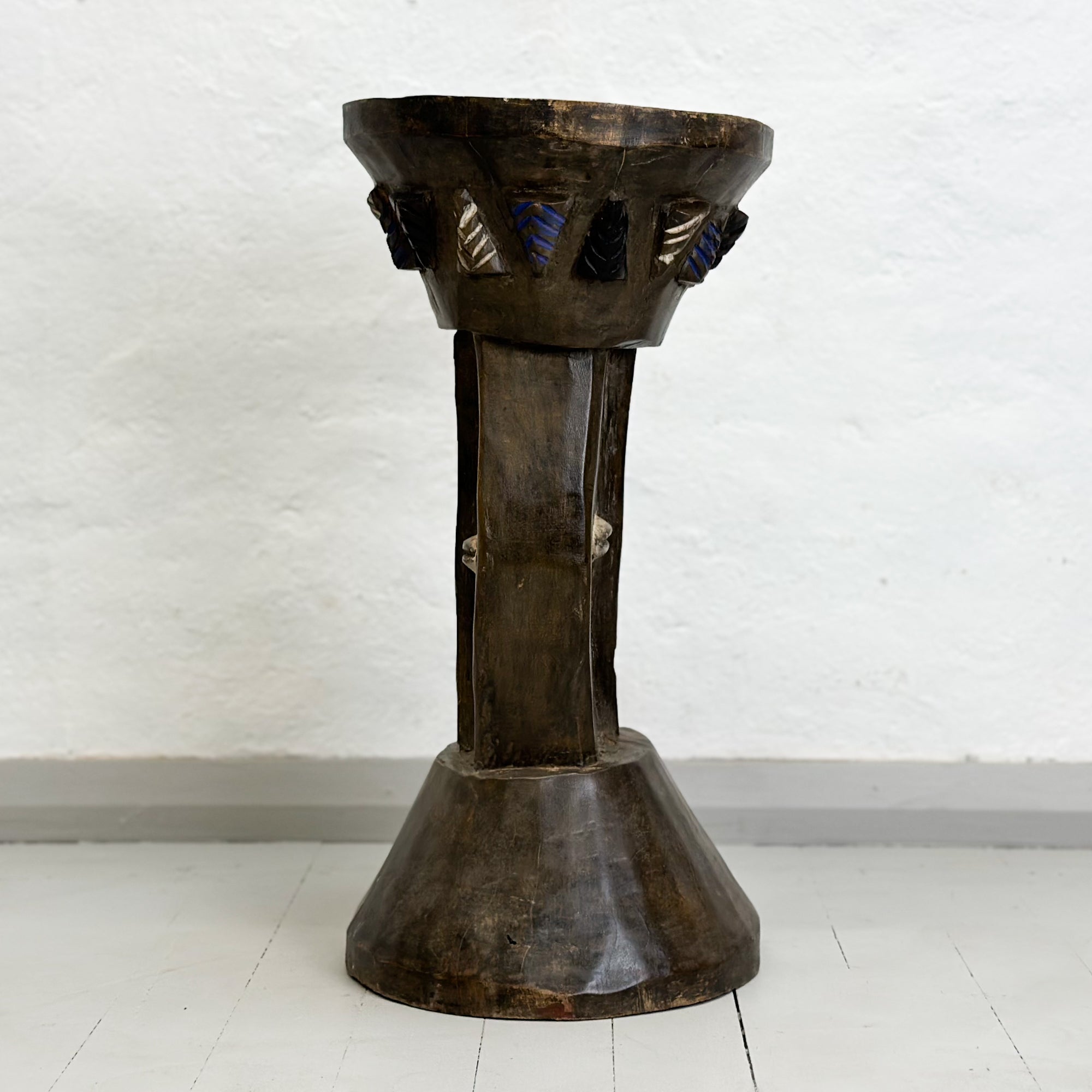 Vintage Baule Stool with Face - Ivory Coast
Regular price
$715.00 AUD
Regular price
Sale price
$715.00 AUD
Unit price
per
Sale
Sold out
AFR11041
These stunning stools, handcarved from a single piece of wood, are made by the Baule people of the Ivory Coast, West Africa.
Baule stools are known for their highly distinctive and unique designs, as well as the artistry and individuality demonstrated by each single stool; no two are quite the same.
These pieces often feature motifs of traditional patterns, animals or human figures, which are often symbolic within Baule beliefs.
Whether used as a side table, stool or simply a decorative accent, the unique beauty of a Baule stool will be a timeless addition to any interior.
Dimensions
DIA 30 x H 58cm
Care Instructions

Keep your timber product away from direct sunlight, heat sources, and extreme temperatures to prevent warping or cracking. Regularly dust and clean your timber product using a soft cloth. Avoid using harsh chemicals or abrasive materials. Occasionally, apply a protective coating such as wax or oil to feed the timber and protect it from moisture and stains. Do not place hot or wet items directly on the timber surface as it can cause discolouration and damage the finish. Avoid dragging or sliding heavy objects on the timber surface as it can scratch or damage the finish. If your timber product has any scratches or dents, use a touch-up pen, a wax stick or wood filler to repair it. For additional advice, please contact us.
Shipping

Your delivery fee will be calculated at checkout. We aim to despatch all small item orders within 2 business days of purchase. Your parcel will be sent with Couriers Please, and you will receive notification of despatch with a tracking number to your provided email. For more information, please refer to our shipping policy.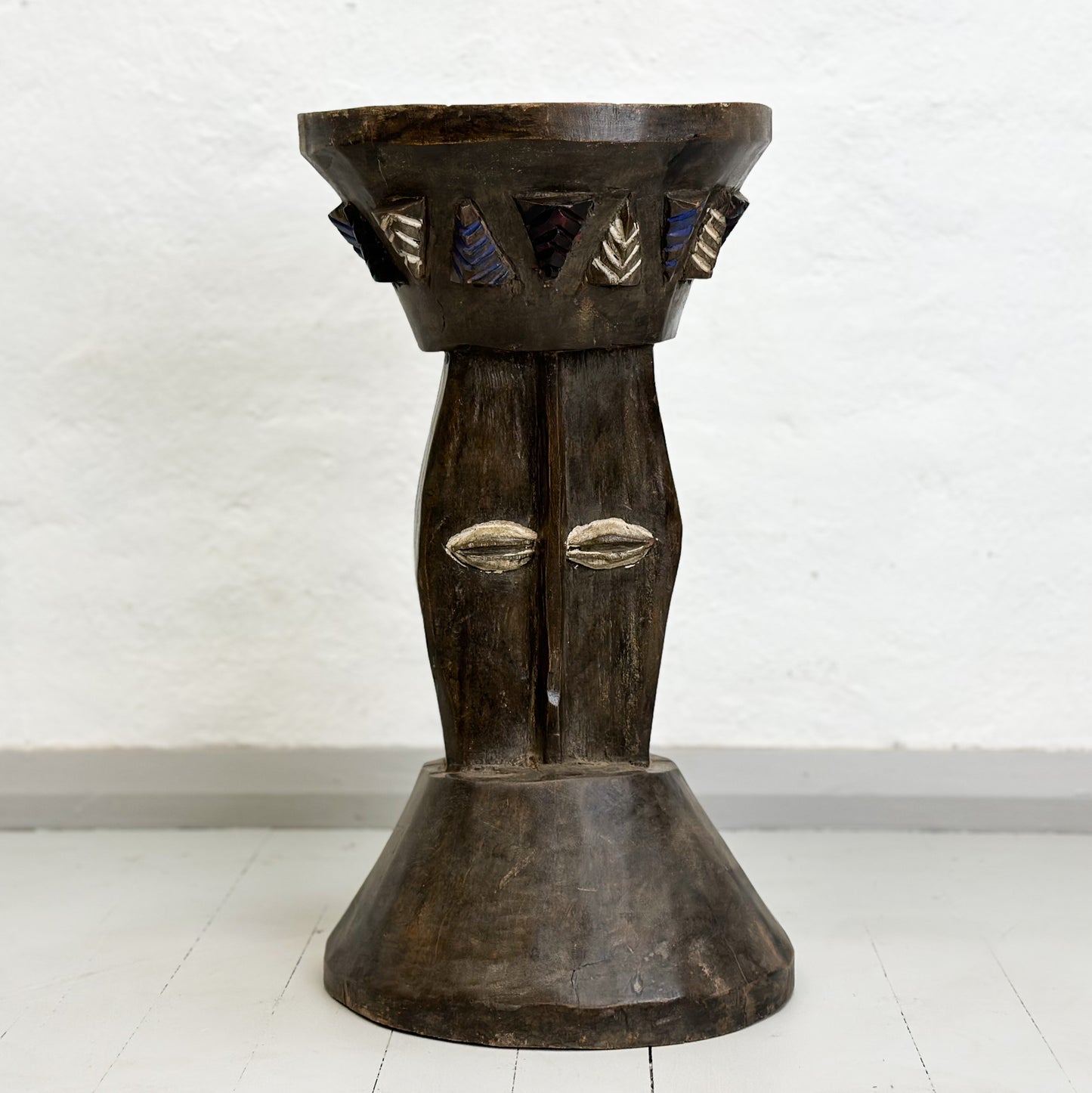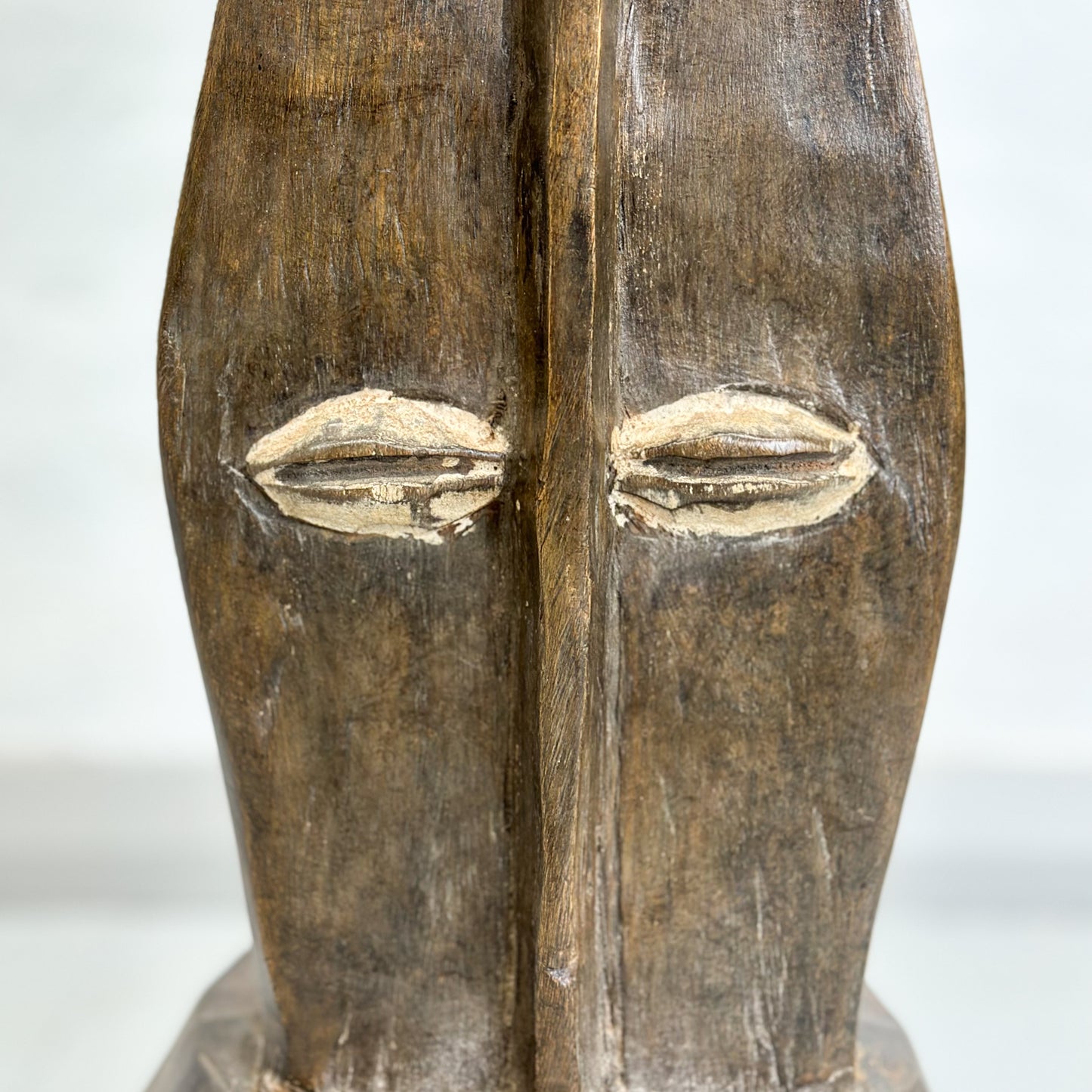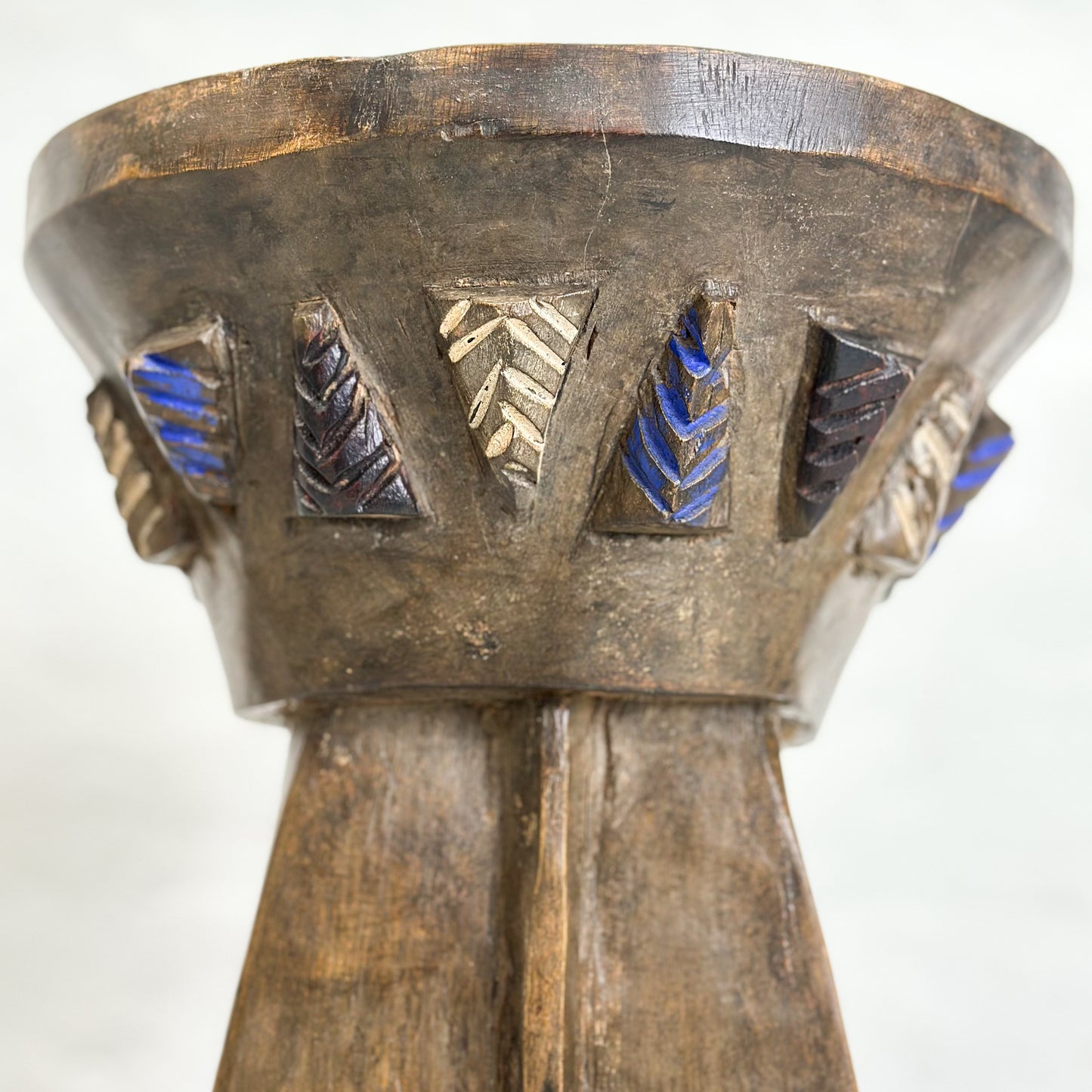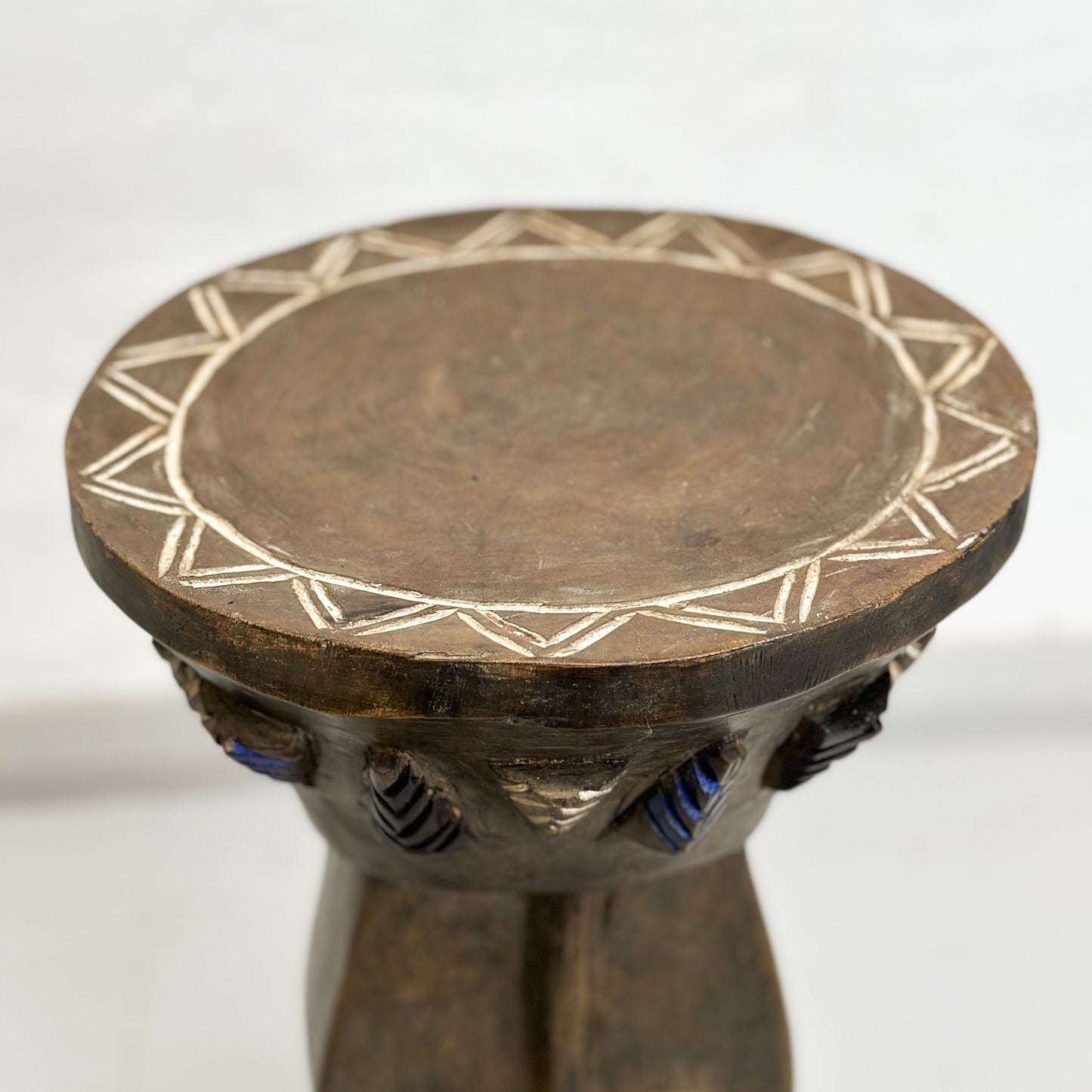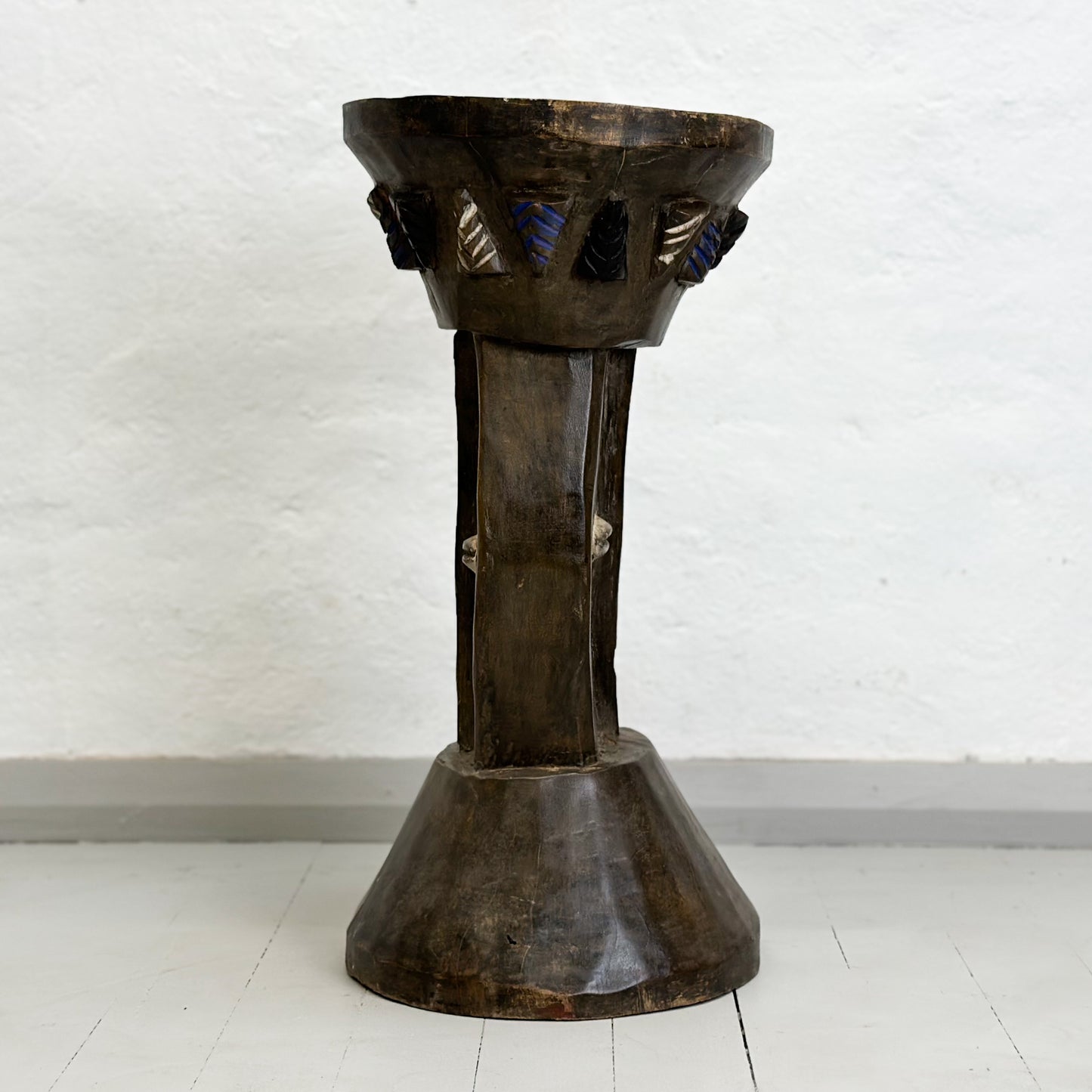 Why buy from Orient House?
We're focused on curating an unmatched selection of authentic, handcrafted, antique and vintage wares from across the globe. We work with independent, small-scale, local makers and distributors to bring you pieces that are sustainably made and sourced, often using reclaimed materials. Our supply chain is simple and direct, ensuring we can support communities, artisans and craftsmen abroad whilst bringing the best in unique and traditional techniques and design from faraway places and cultures.
BROWSE OUR COLLECTIONS