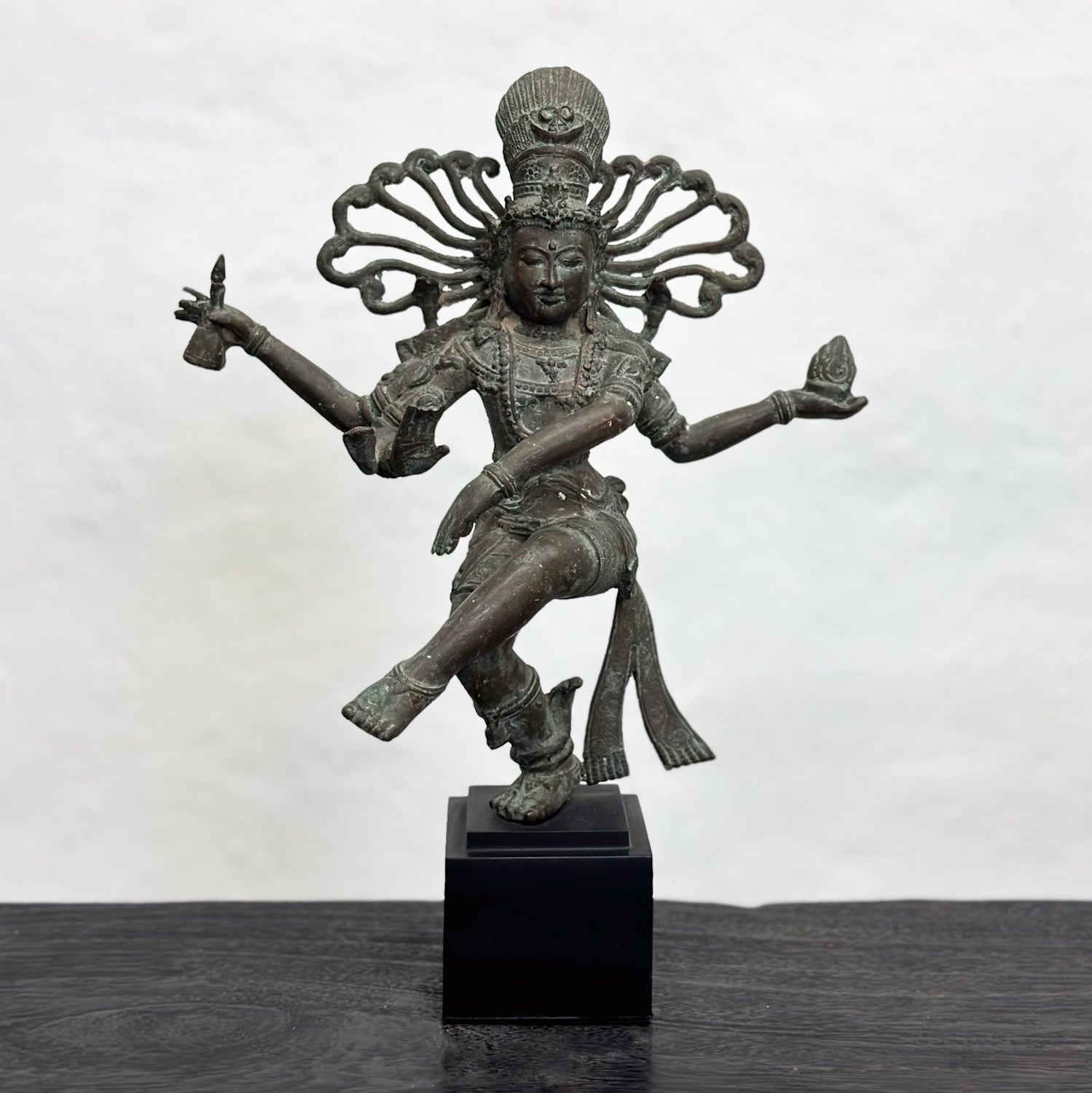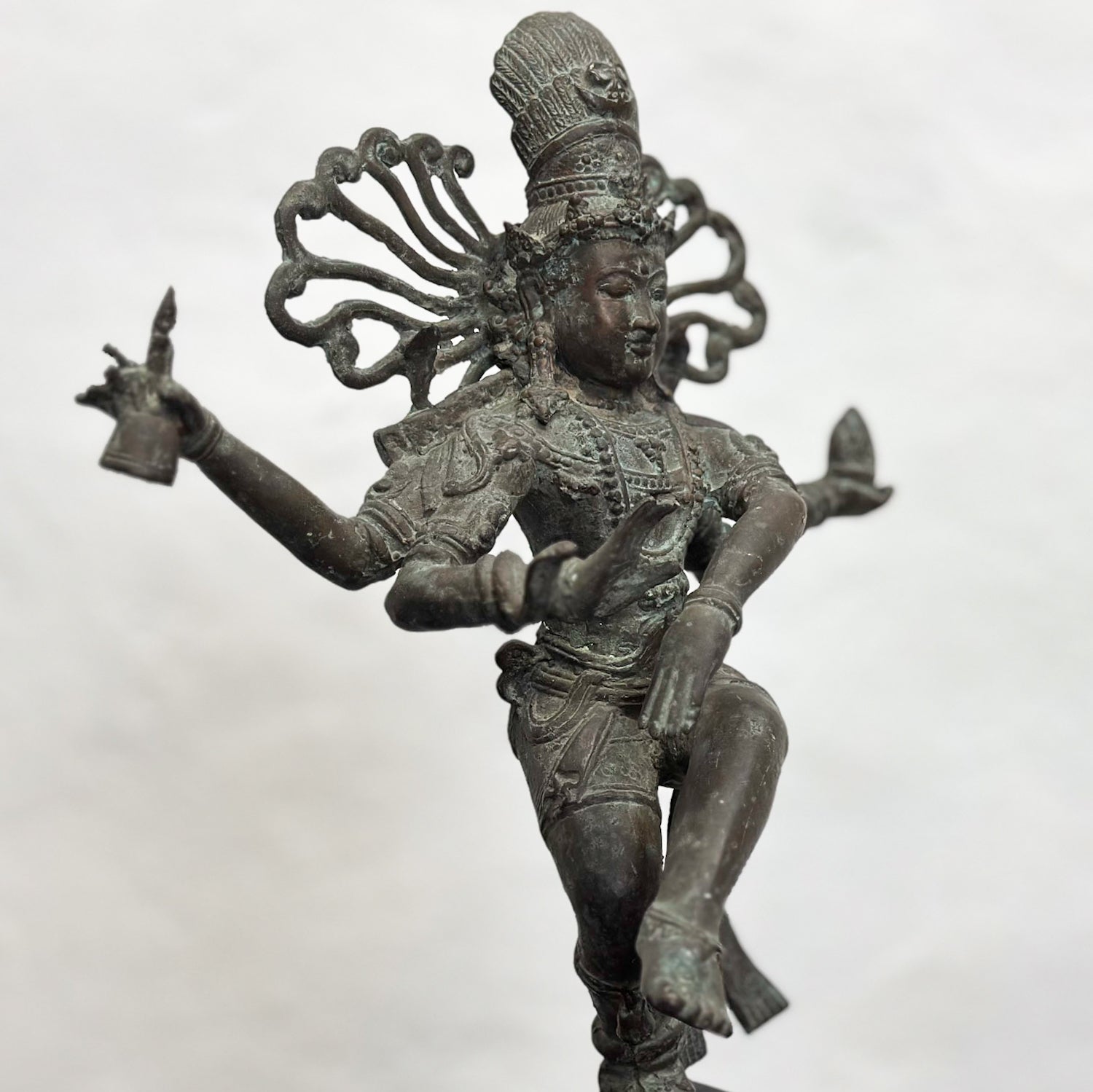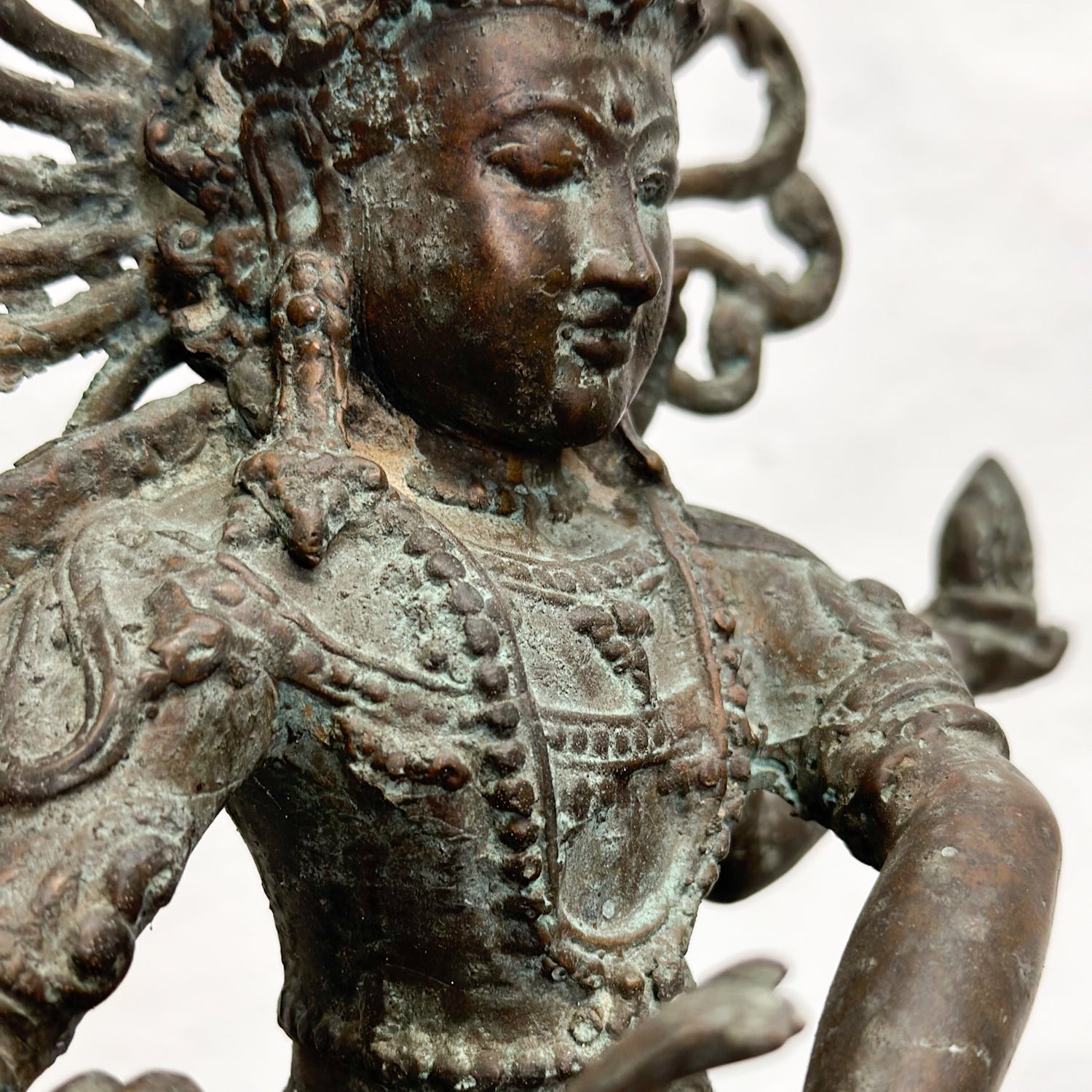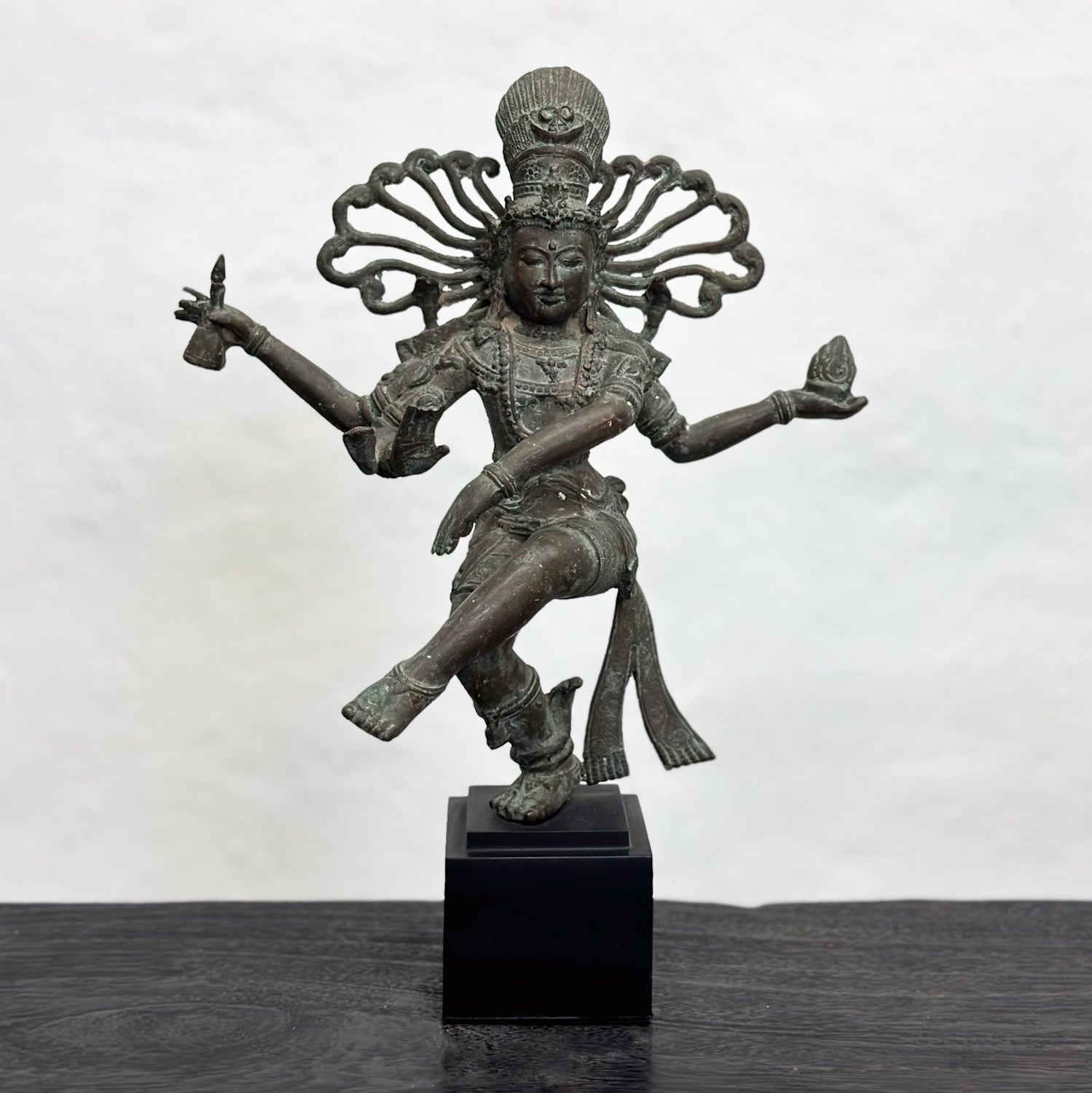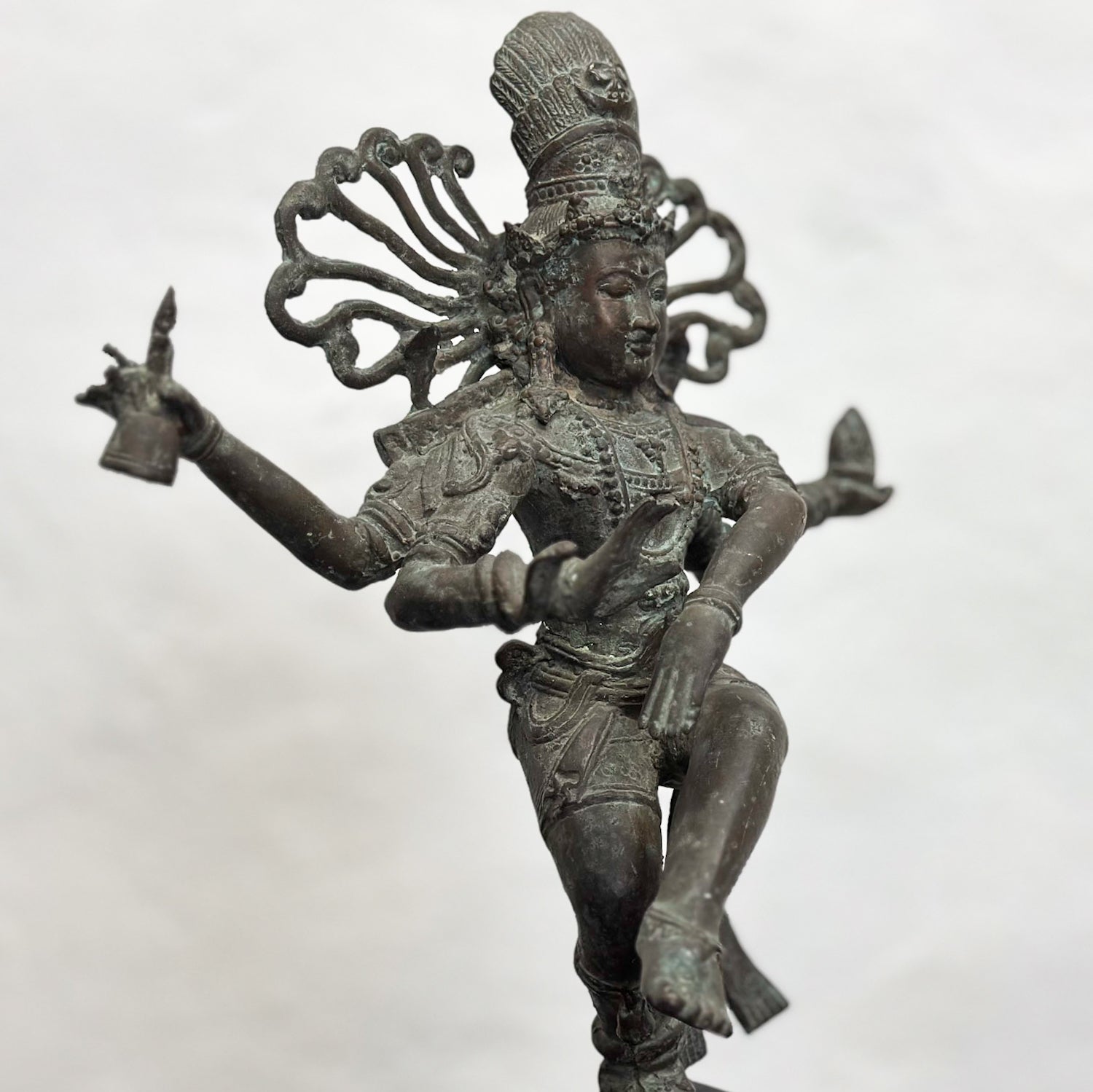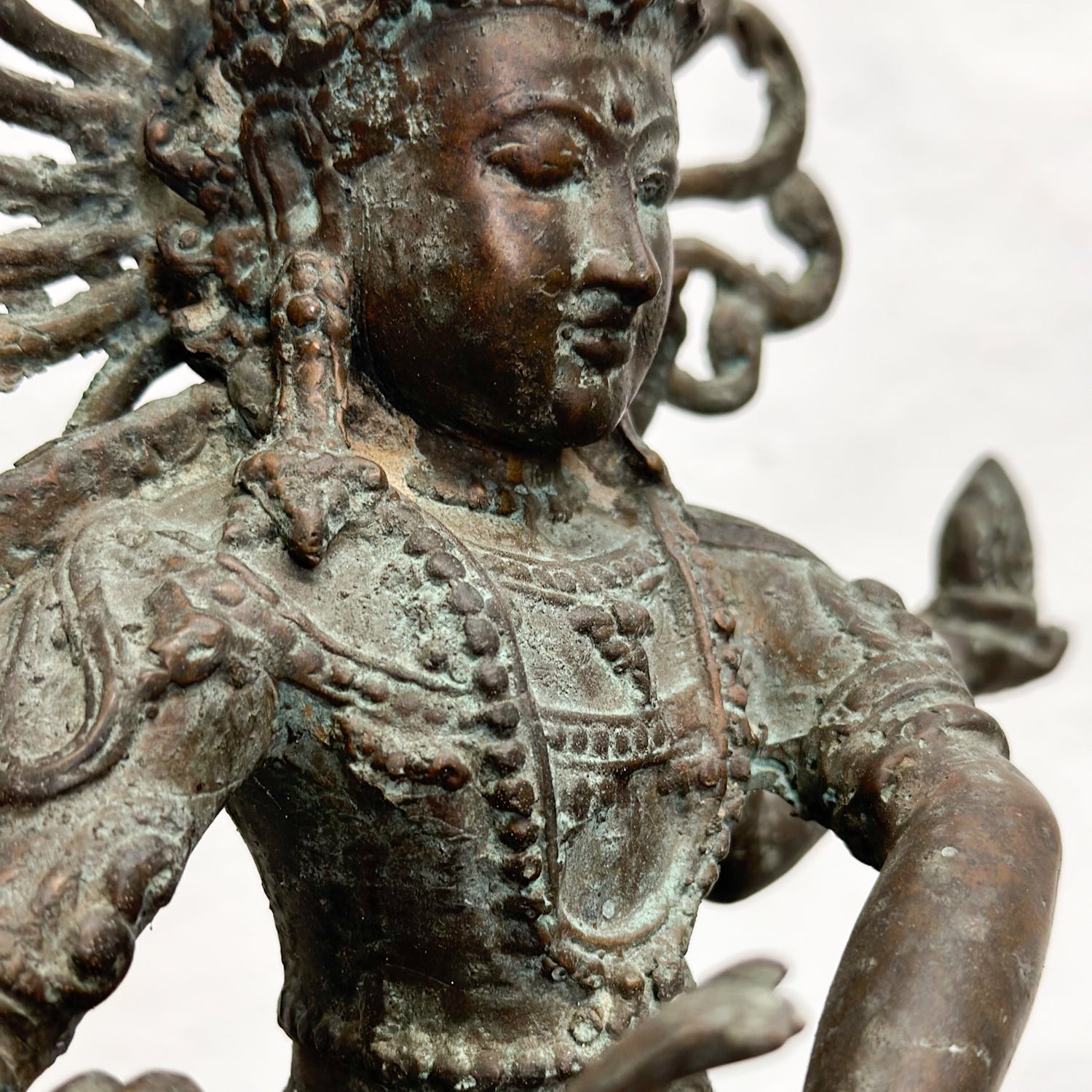 Bronze Dancing Siwa on Stand
Regular price
$585.00 AUD
Regular price
Sale price
$585.00 AUD
Unit price
per
Sale
Sold out
BAL14330
The Bronze Dancing Siwa on Stand depicts Lord Shiva, a Hindu deity, in a dynamic and graceful dance position. This statue, made of bronze, embodies divine energy and cosmic balance. The intricate design captures the cosmic dance, symbolizing creation, destruction, and the eternal cycle of life. With its meticulous craftsmanship, this statue becomes an excellent choice for enhancing home decor and a cherished item among collectors.
Dimensions
W 30 x D 15 x H 41cm
Care Instructions

To care for brass and bronze pieces, wipe them regularly with a soft cloth. Use a mild soap and water or a specialised cleaner. Avoid moisture, direct sunlight, and harsh chemicals to prevent tarnishing. Apply a protective wax for added preservation. For additional advice, please contact us.
Shipping

Your delivery fee will be calculated at checkout. We aim to despatch all small item orders within 2 business days of purchase. Your parcel will be sent with Couriers Please, and you will receive notification of despatch with a tracking number to your provided email. For more information, please refer to our shipping policy.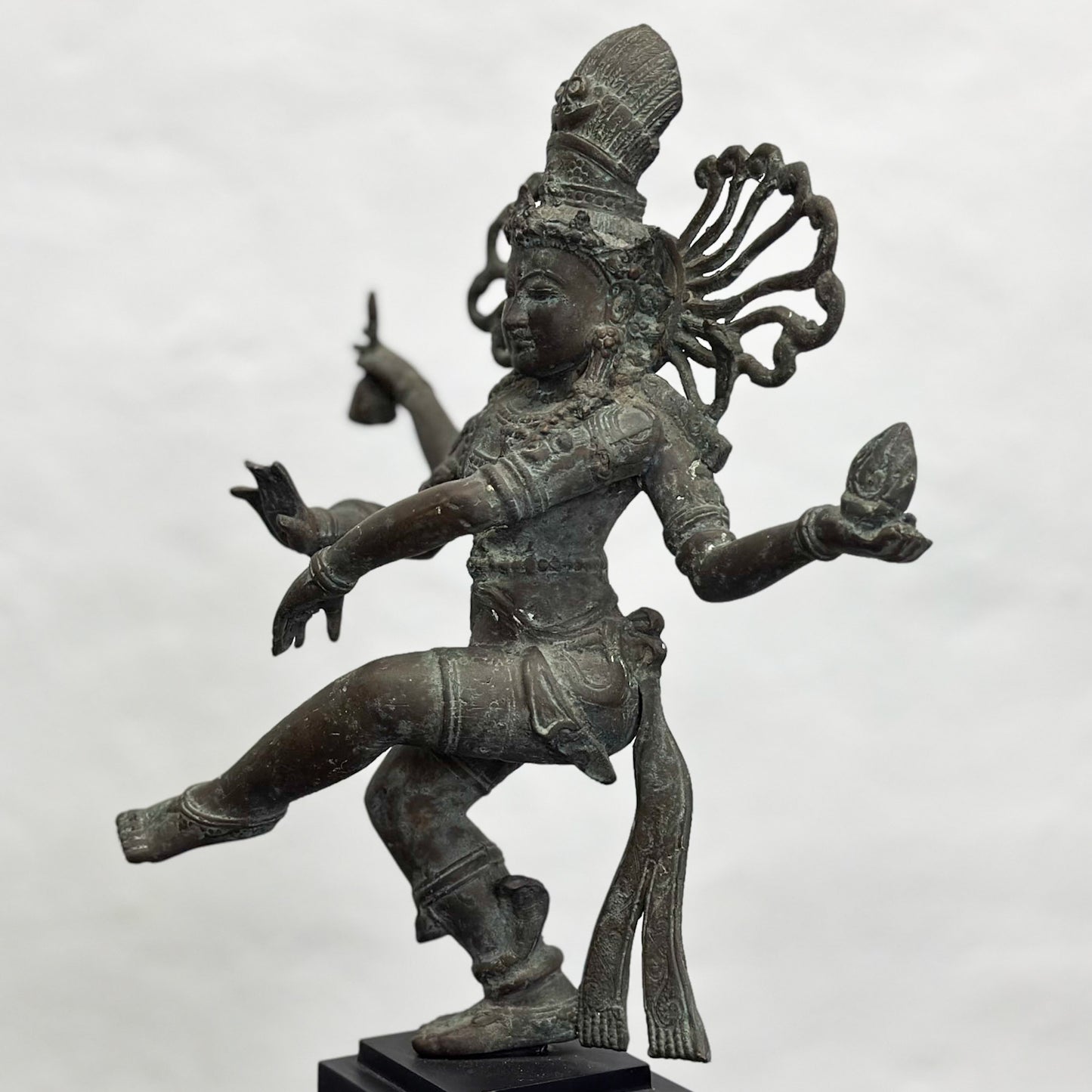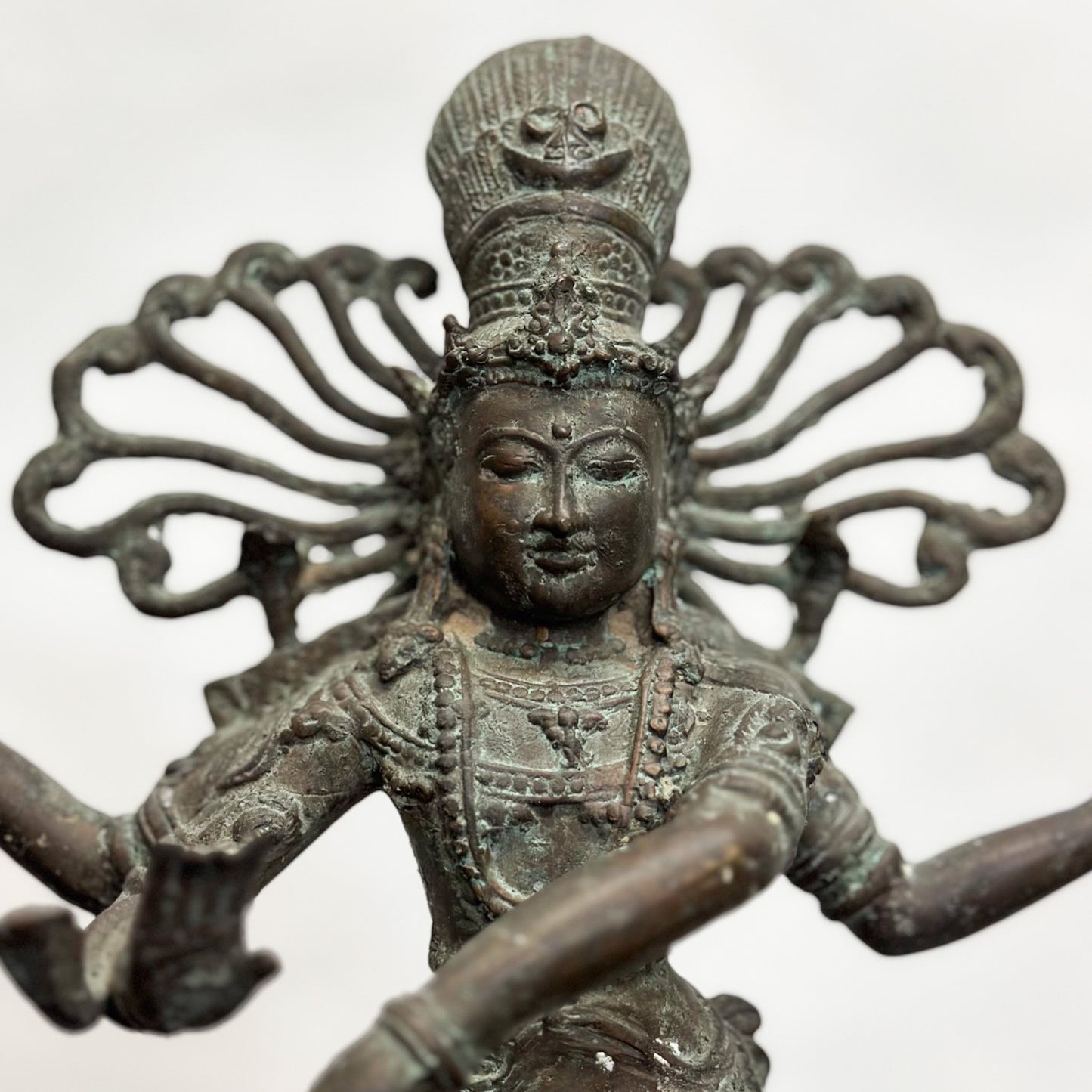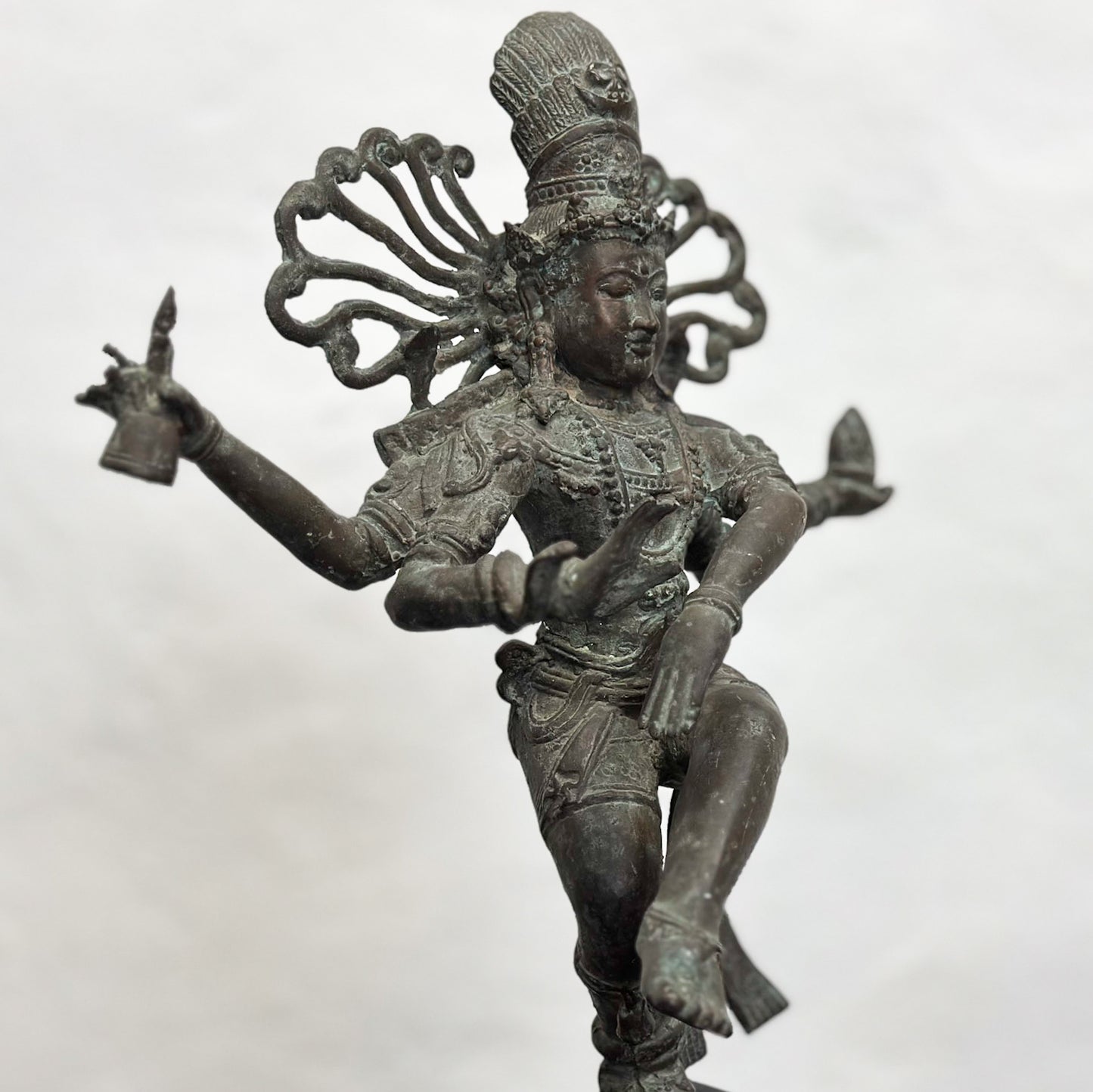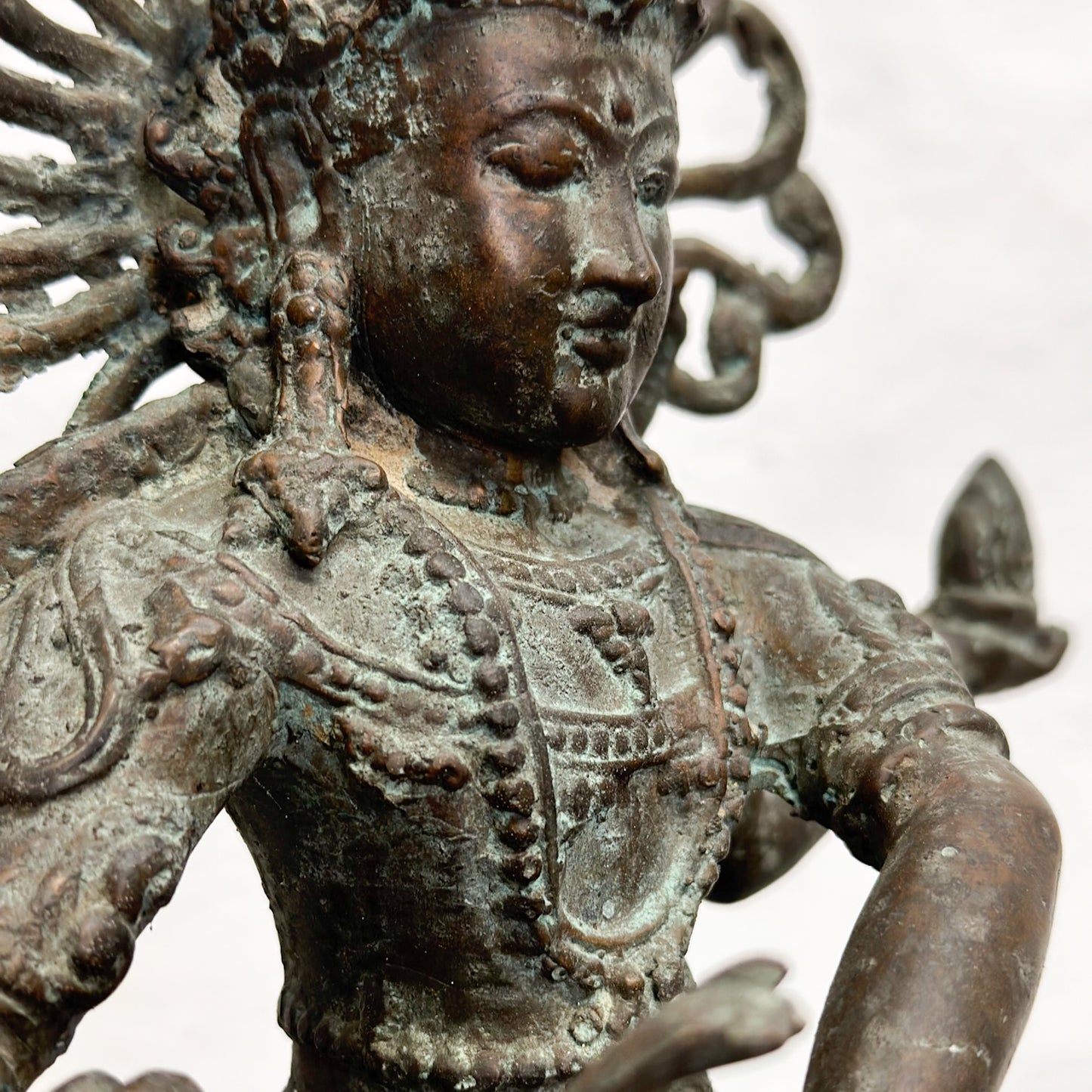 Why buy from Orient House?
We're focused on curating an unmatched selection of authentic, handcrafted, antique and vintage wares from across the globe. We work with independent, small-scale, local makers and distributors to bring you pieces that are sustainably made and sourced, often using reclaimed materials. Our supply chain is simple and direct, ensuring we can support communities, artisans and craftsmen abroad whilst bringing the best in unique and traditional techniques and design from faraway places and cultures.
BROWSE OUR COLLECTIONS