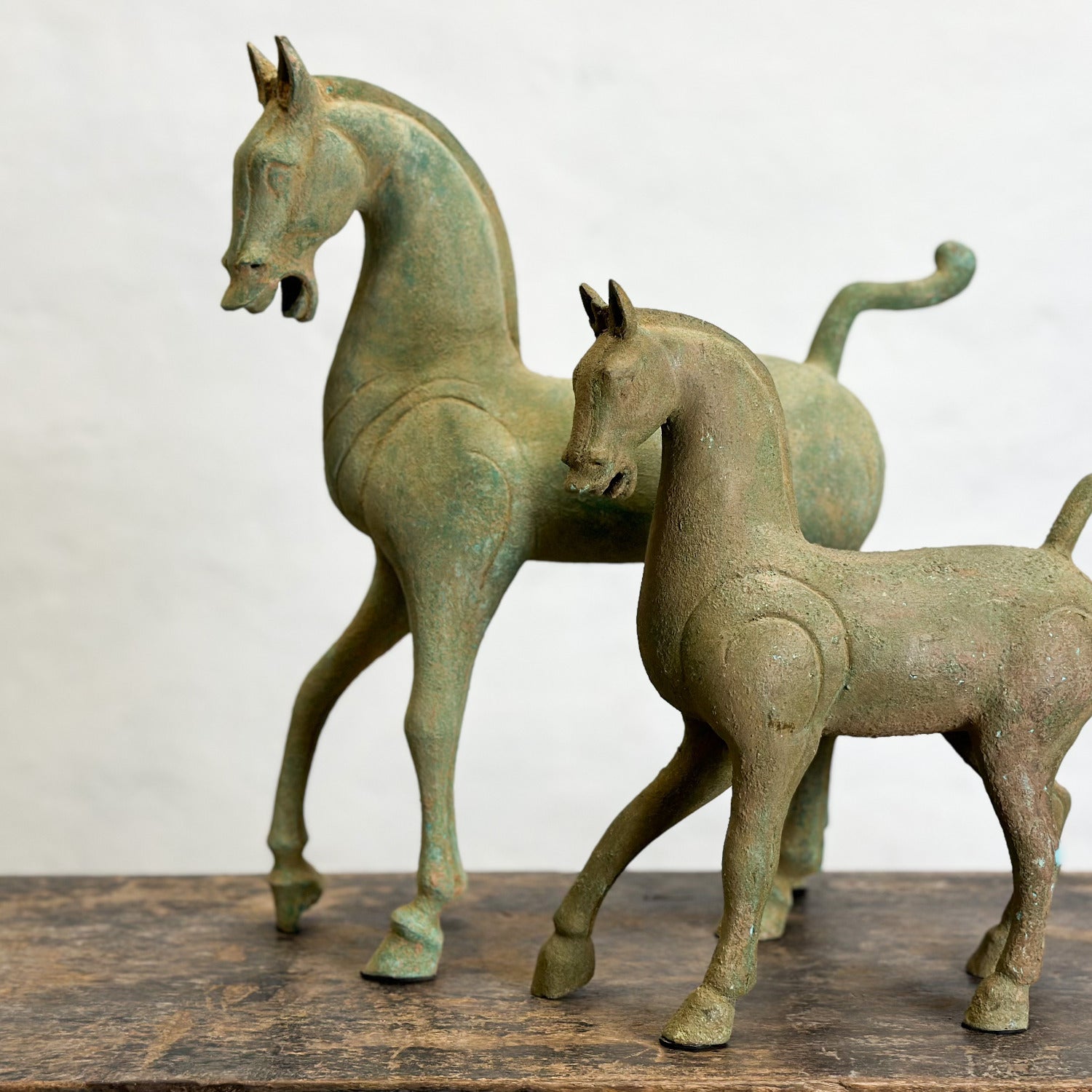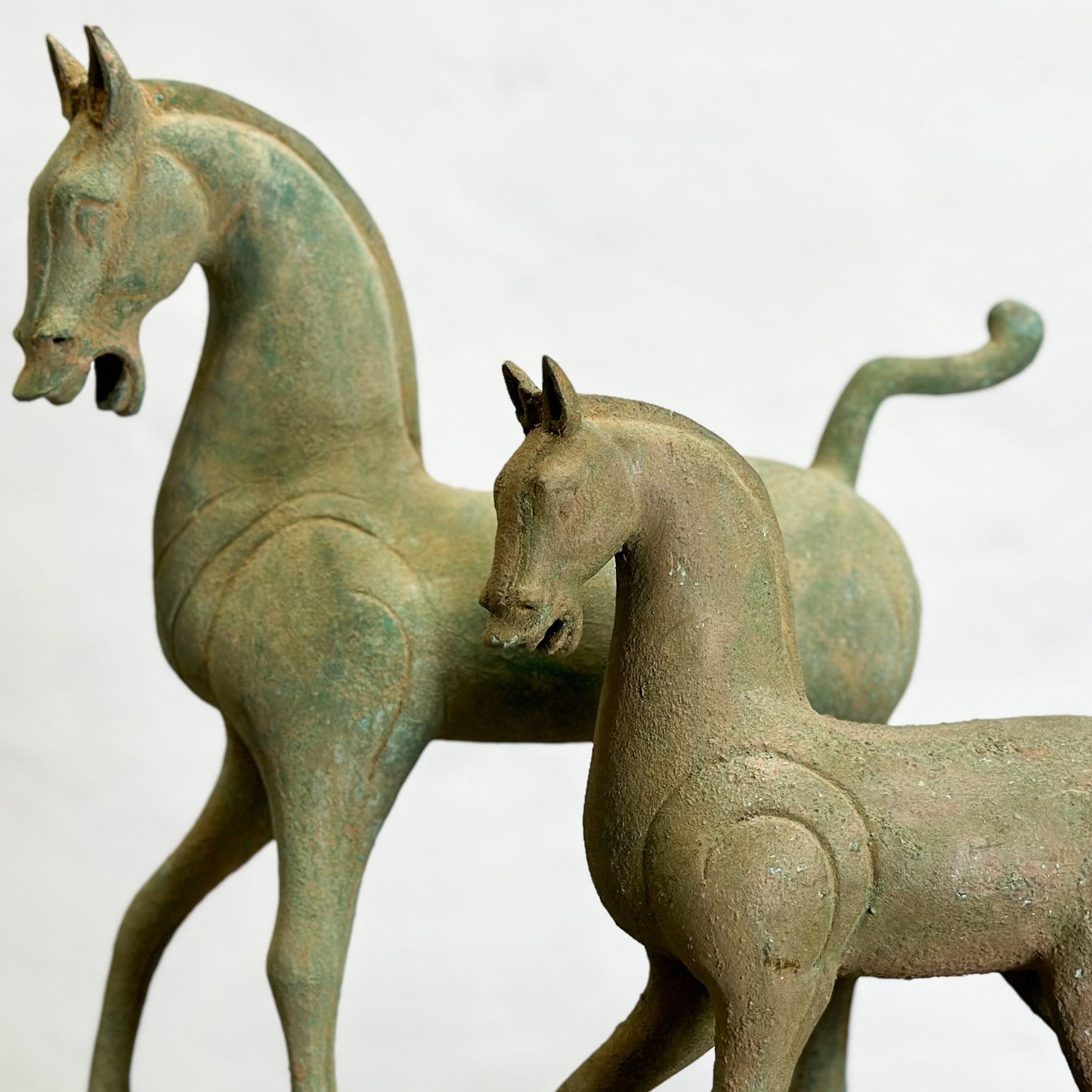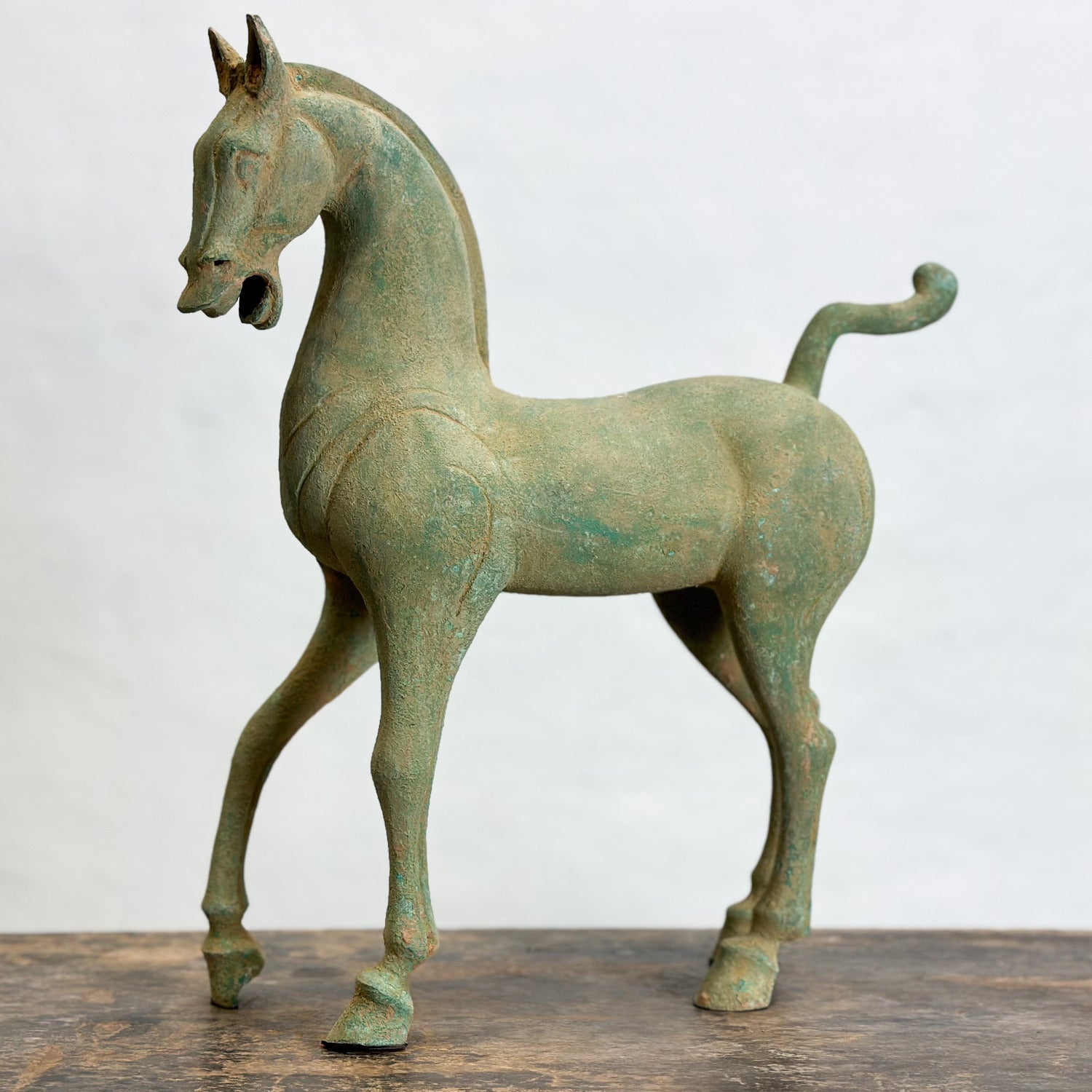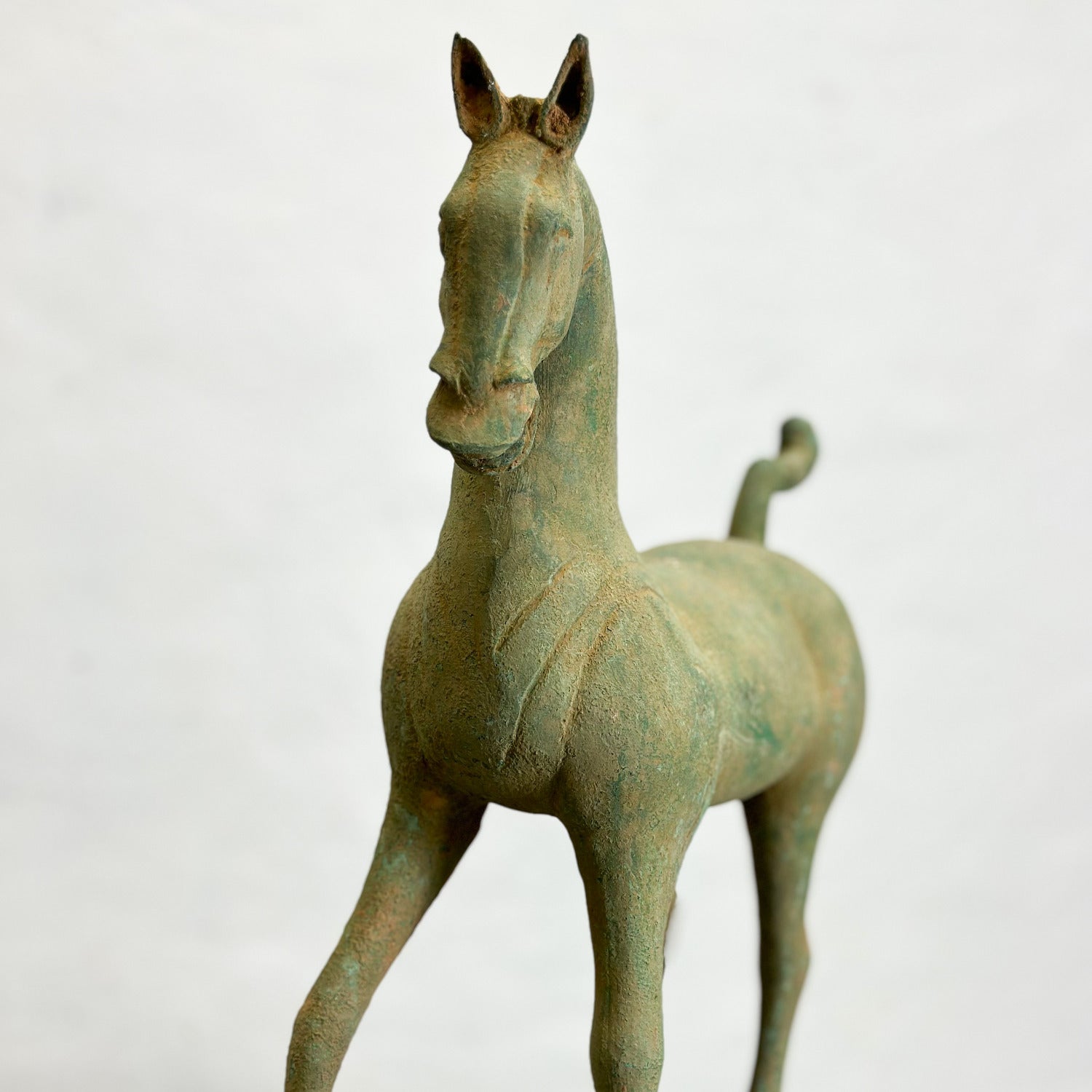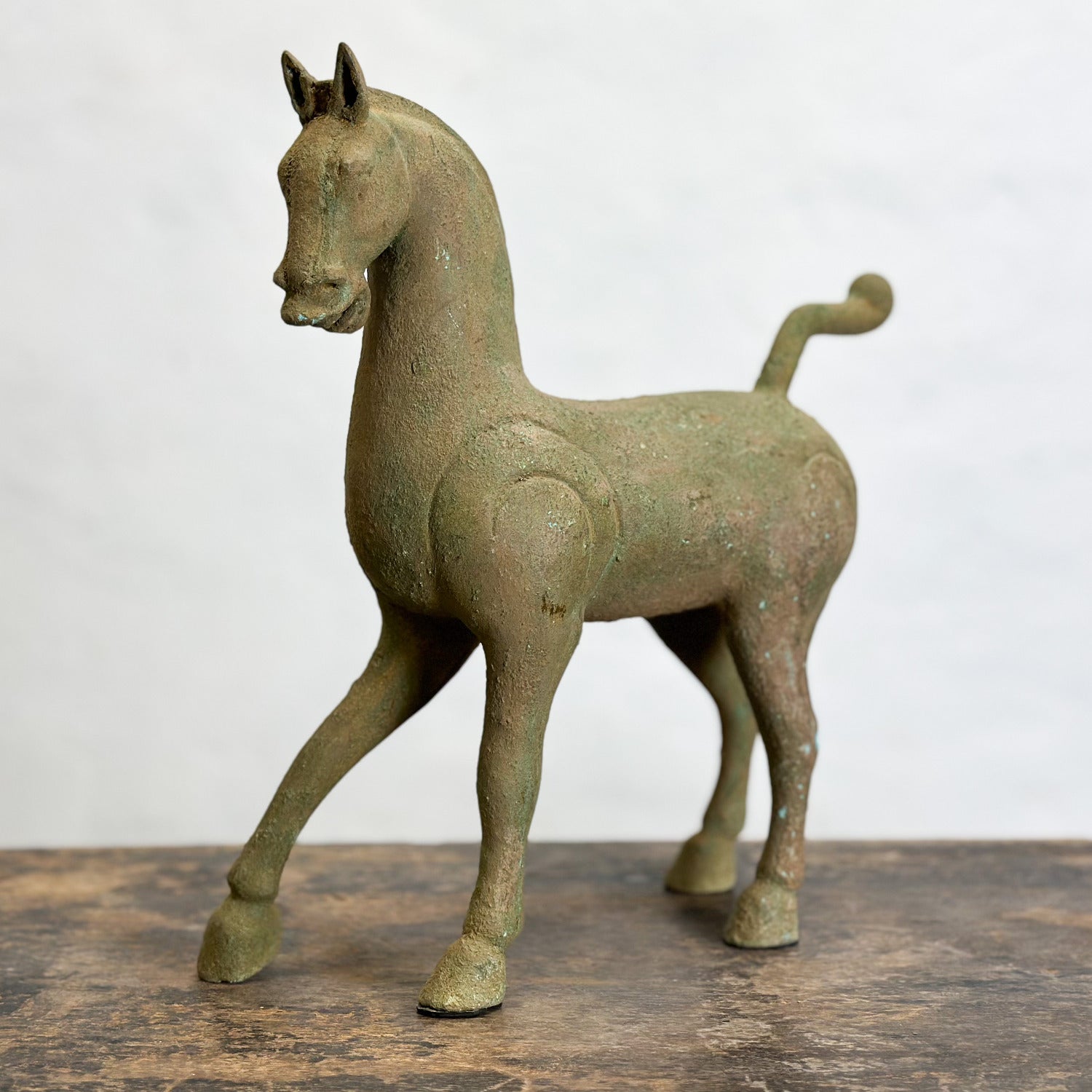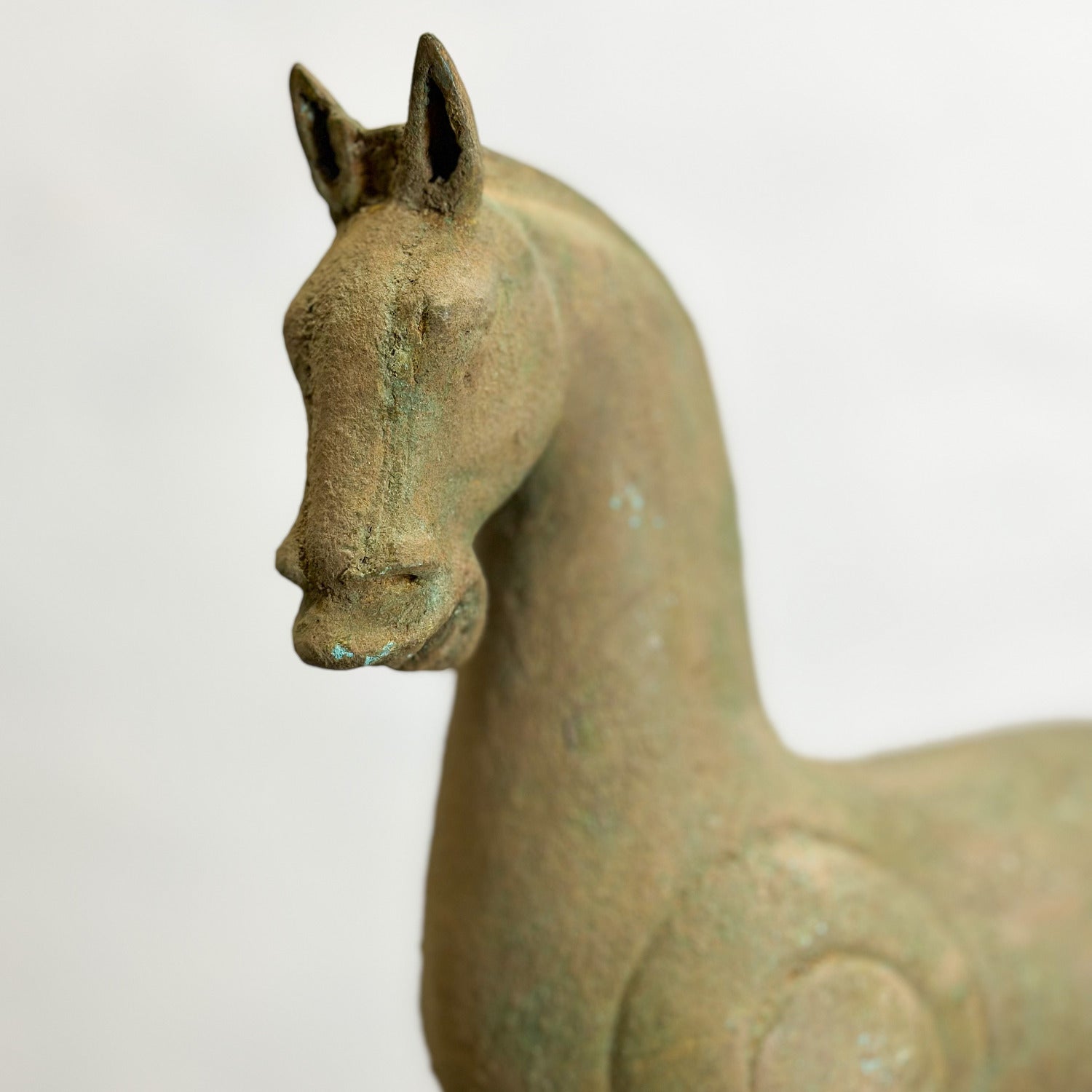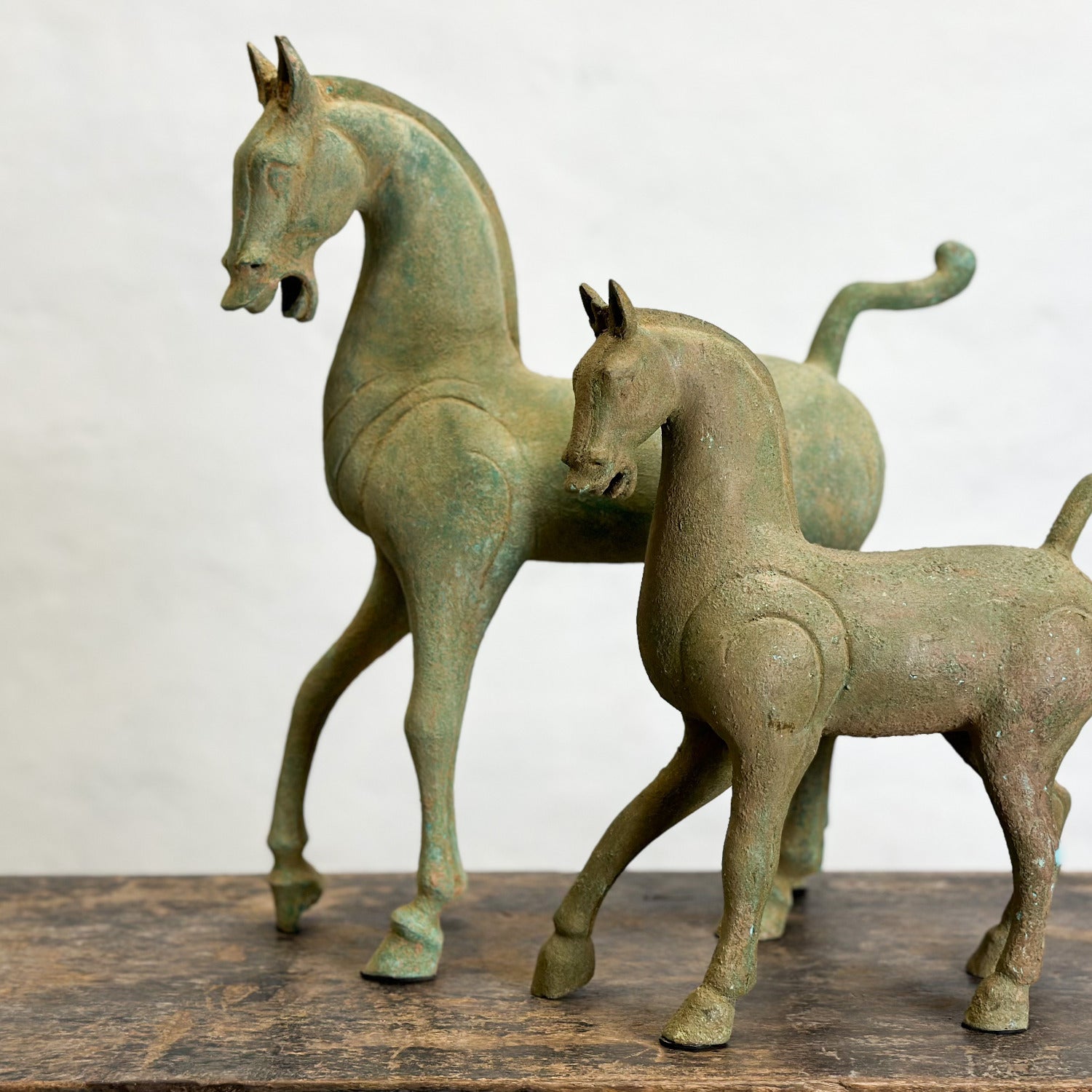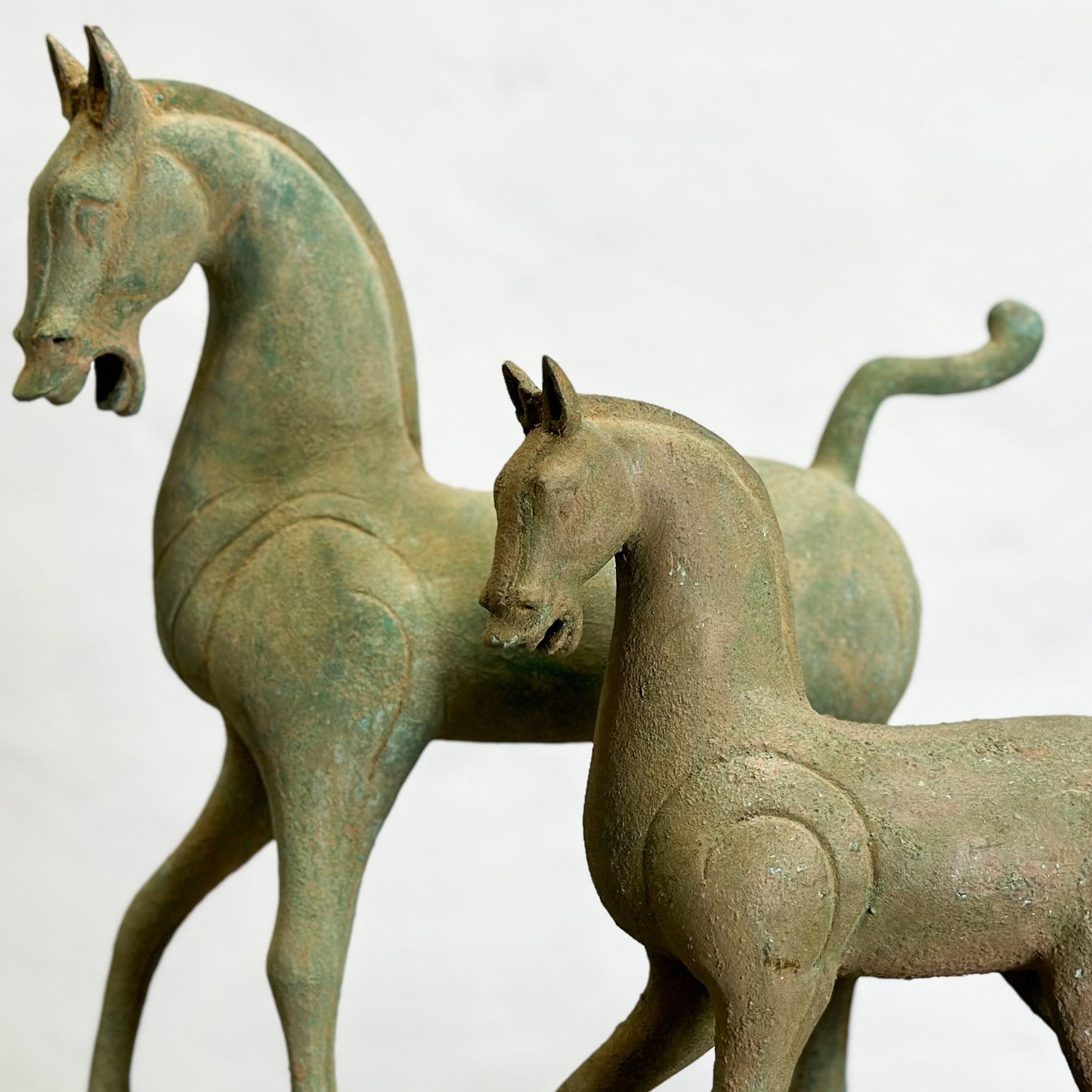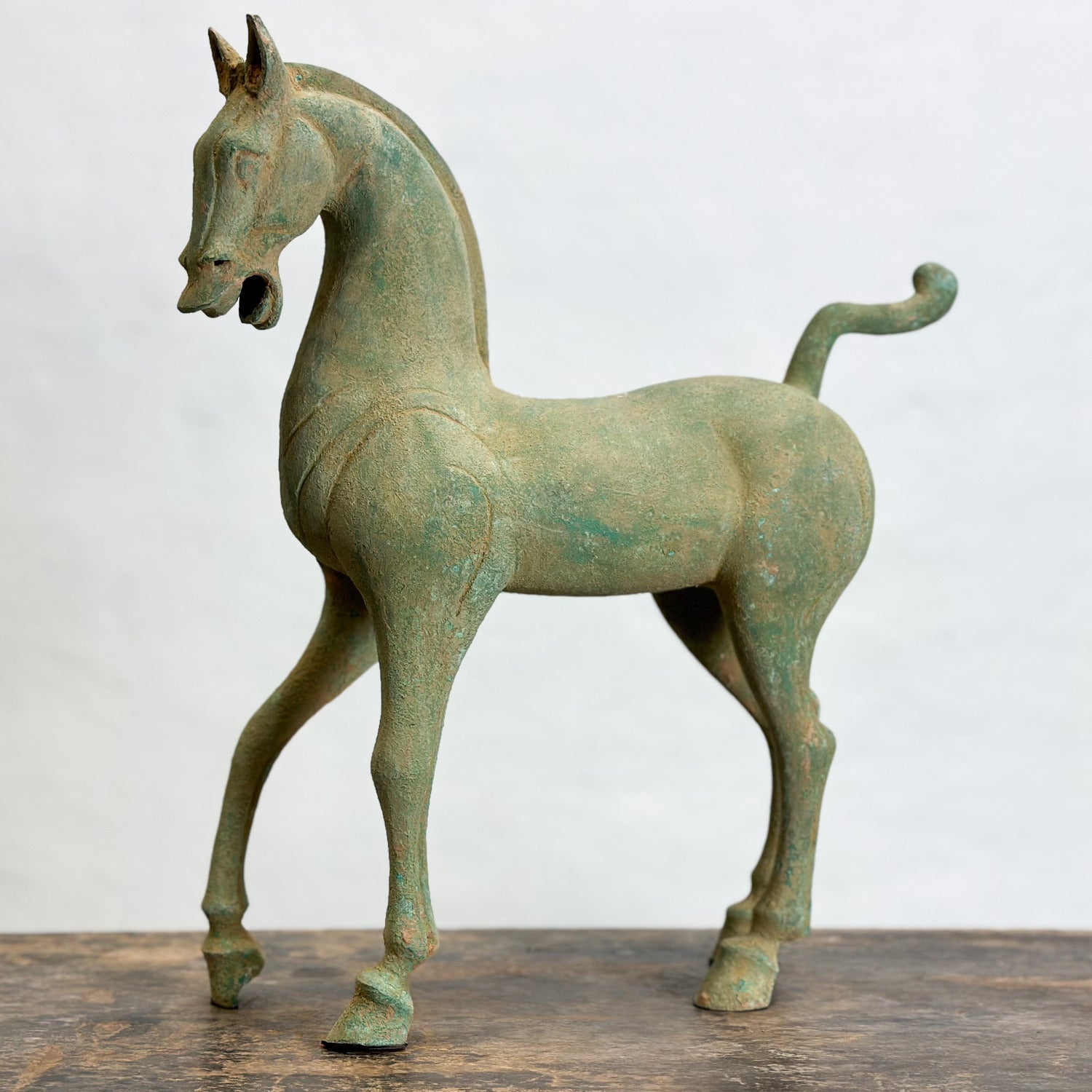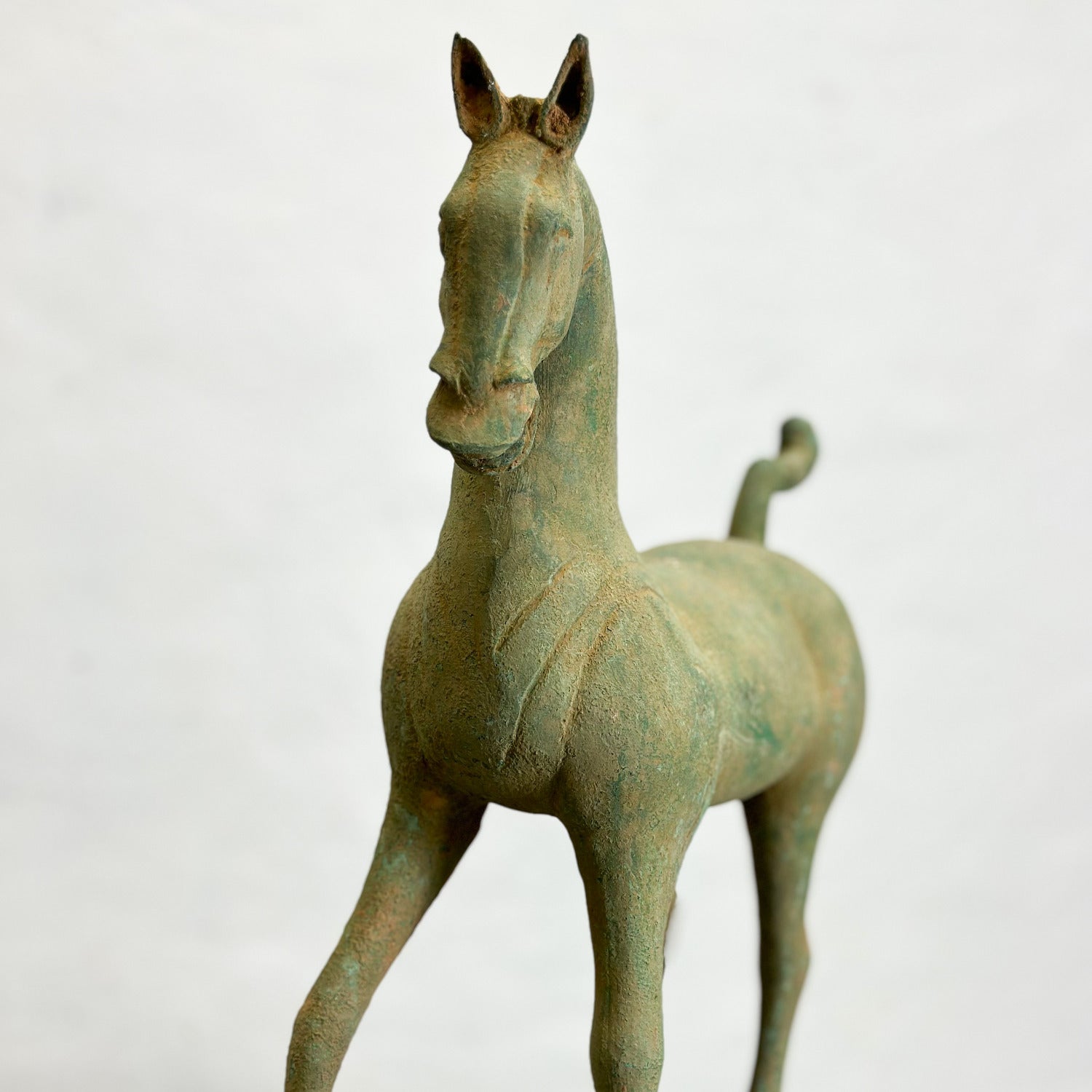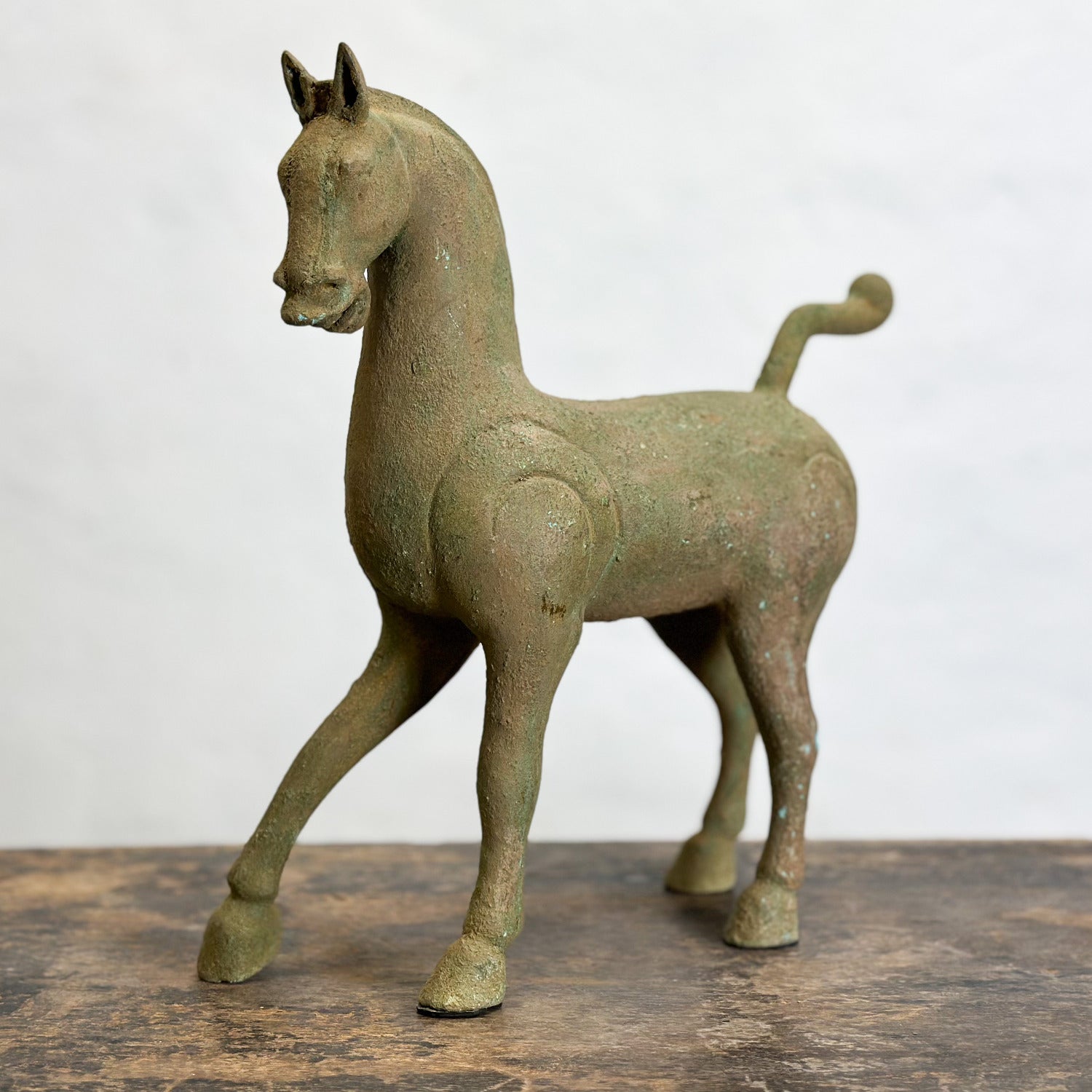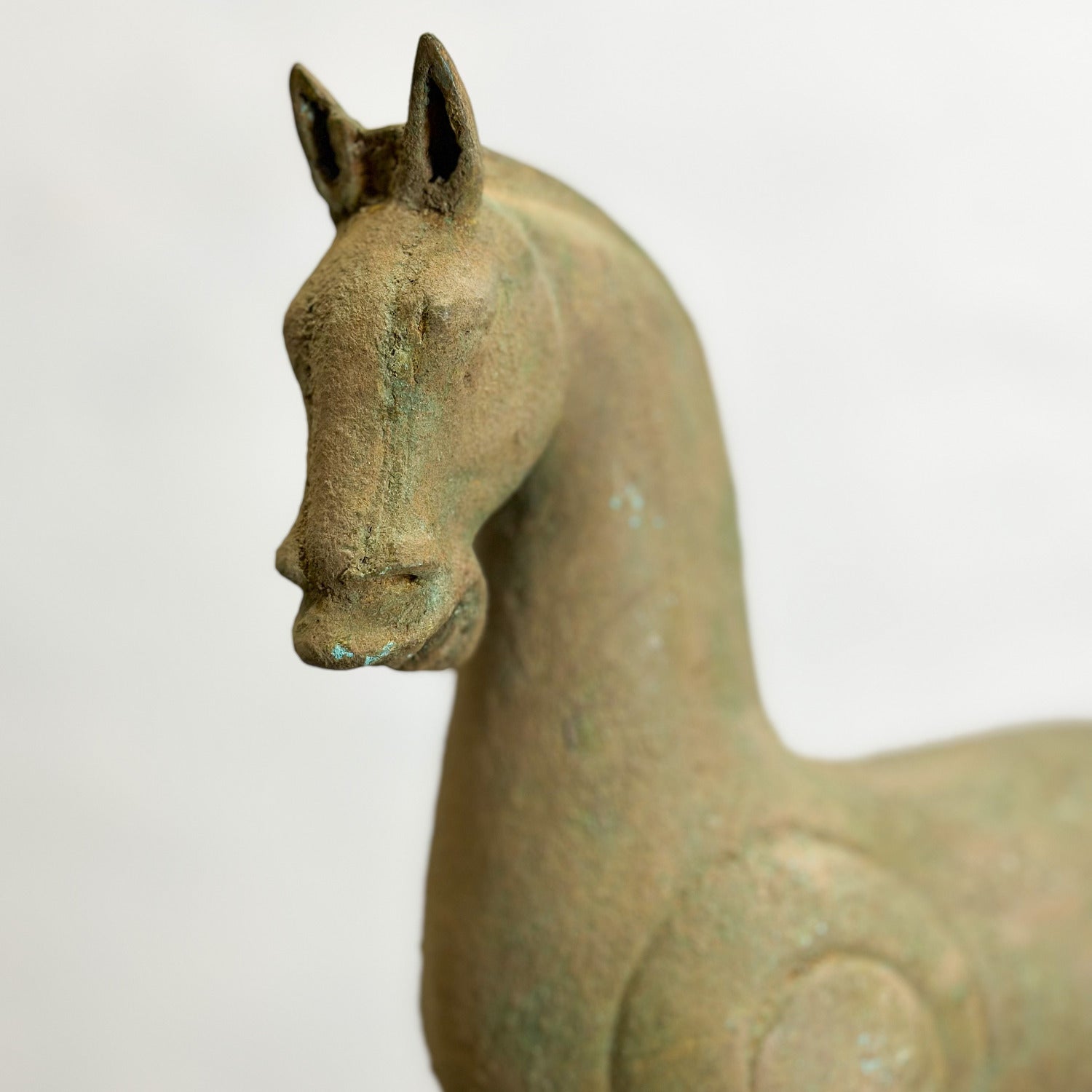 Bronze Horse
Regular price
$720.00 AUD
Regular price
Sale price
$720.00 AUD
Unit price
per
Sale
Sold out
C17335
Embrace the magnificence of Chinese history with these Tang style bronze Horses. Crafted with impeccable artistry, these figures are inspired by revered Tang Dynasty art. Available in two sizes, they capture the essence of strength and grace in their posture, expression and detailing. Whether displayed individually or as a pair, these sculptures become captivating centerpieces, infusing your space with a touch of ancient elegance.

Please note: This is not a set. These pieces are sold individually, with two sizes available. 
Dimensions
S: W 38 x D 14 x H 39cm | L: W 48 x D 15 x H 50cm
Care Instructions

Brass and bronze can tarnish over time, but with proper care and maintenance, it can maintain its shine indefinitely. 
Bronze has a darker and more muted tone than brass and is known for its strength, hardness, and durability. Bronze is commonly used in sculptures, bells, and bearings due to its resistance to corrosion and wear. It can develop a patina over time, giving it a unique and beautiful appearance.

To care for brass and bronze pieces, wipe them regularly with a soft cloth. Use a mild soap and water or a specialised cleaner. Avoid moisture, direct sunlight, and harsh chemicals to prevent tarnishing. Apply a protective wax for added preservation. For additional advice, please contact us.
Shipping

Your delivery fee will be calculated at checkout. We aim to despatch all small item orders within 2 business days of purchase. Your parcel will be sent with Couriers Please, and you will receive notification of despatch with a tracking number to your provided email. For more information, please refer to our shipping policy.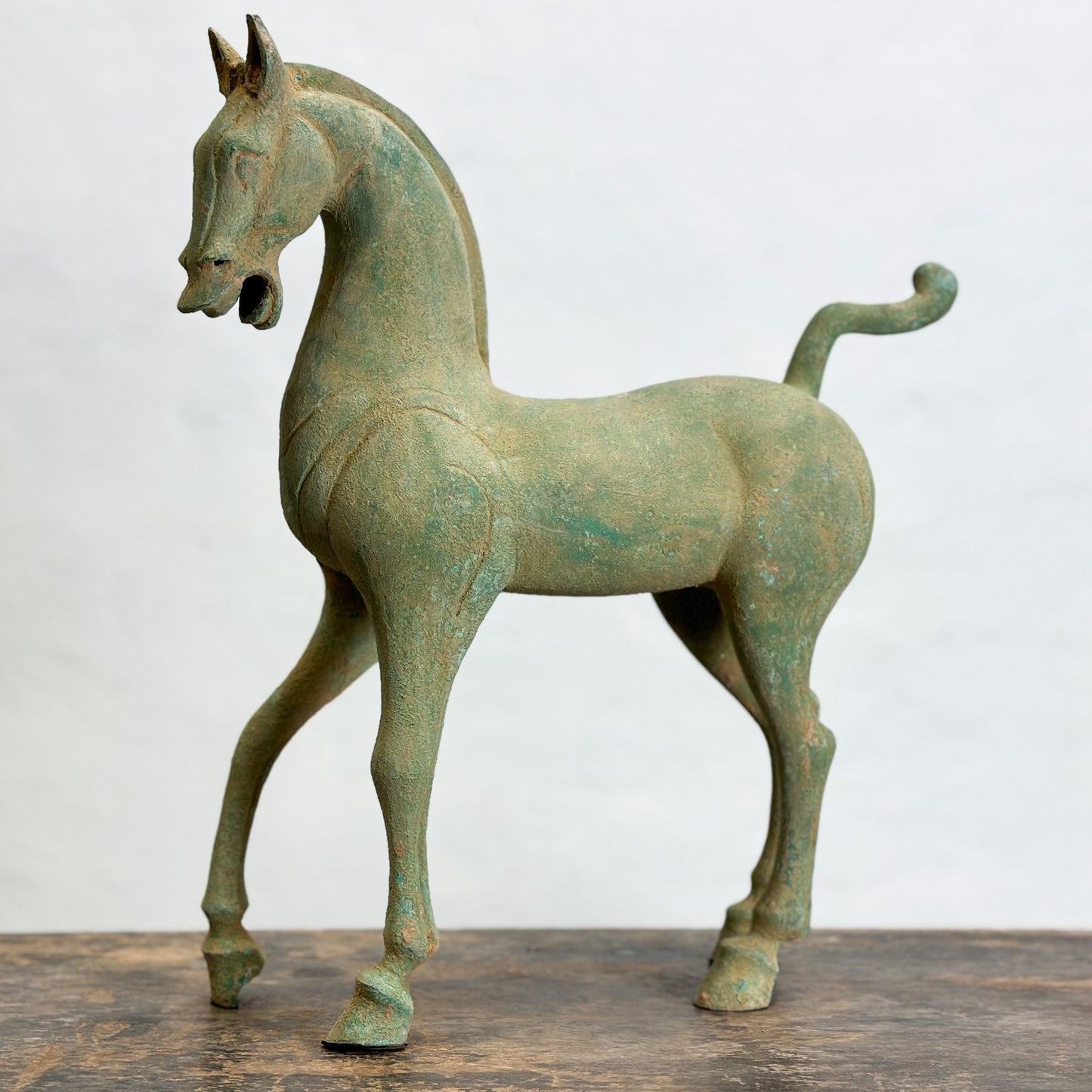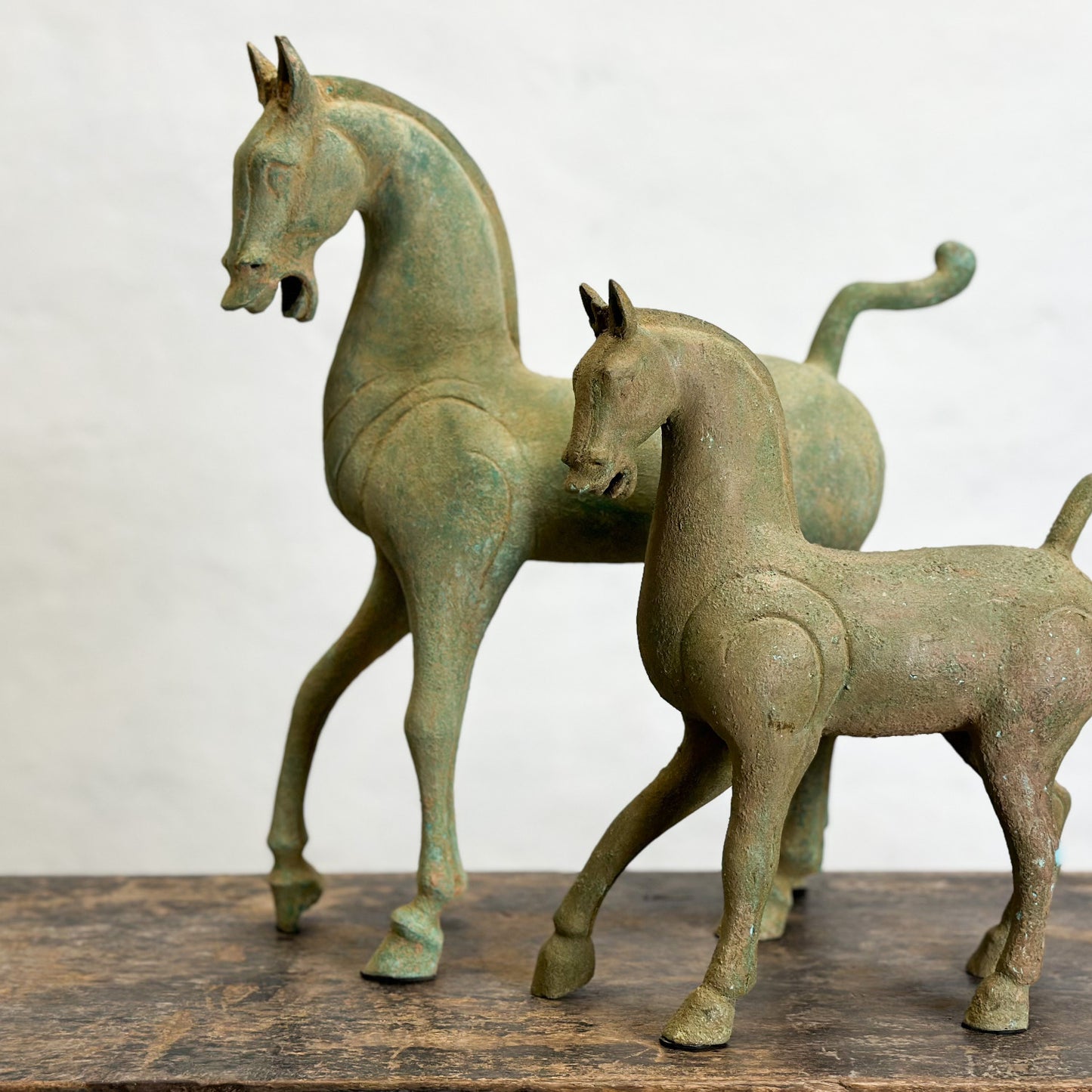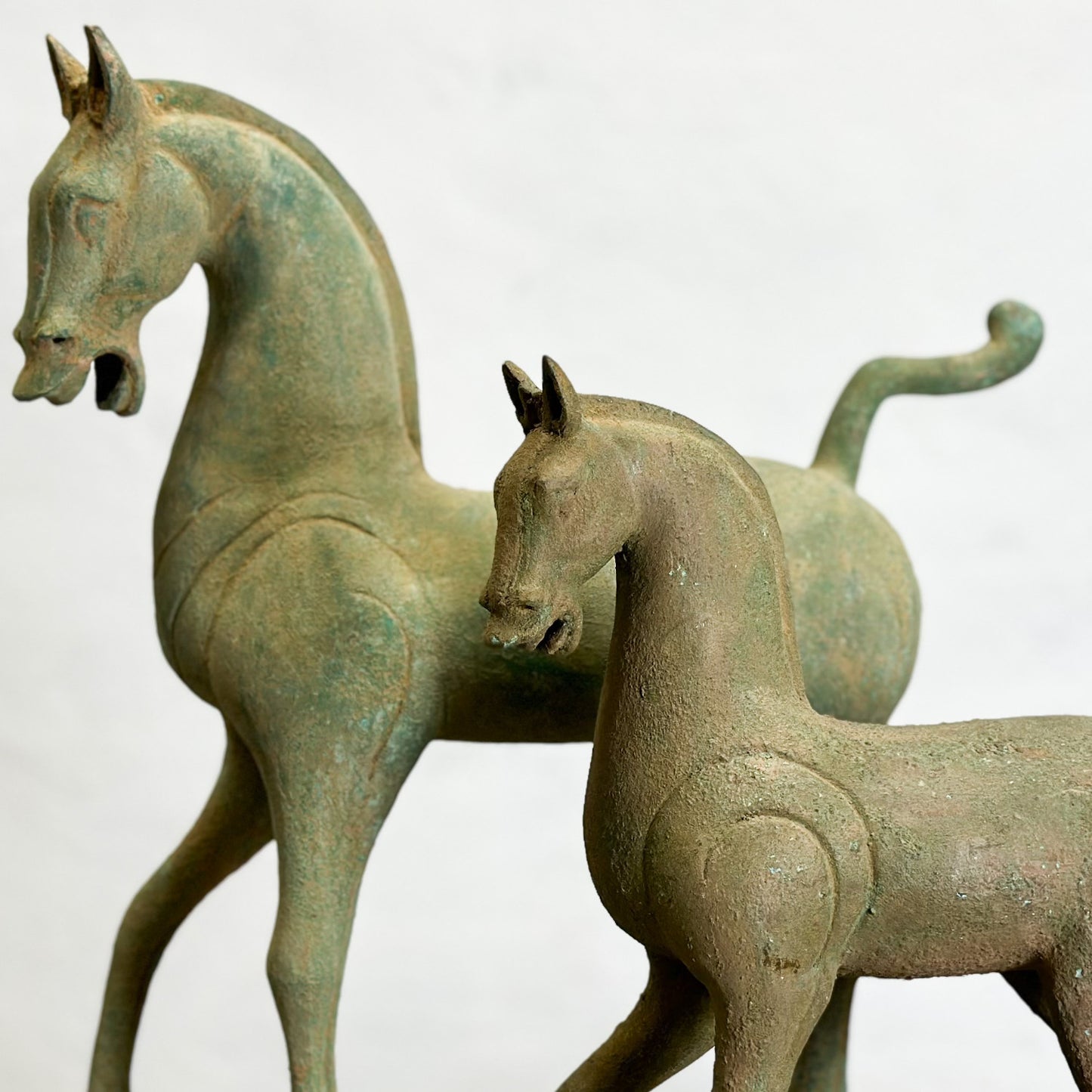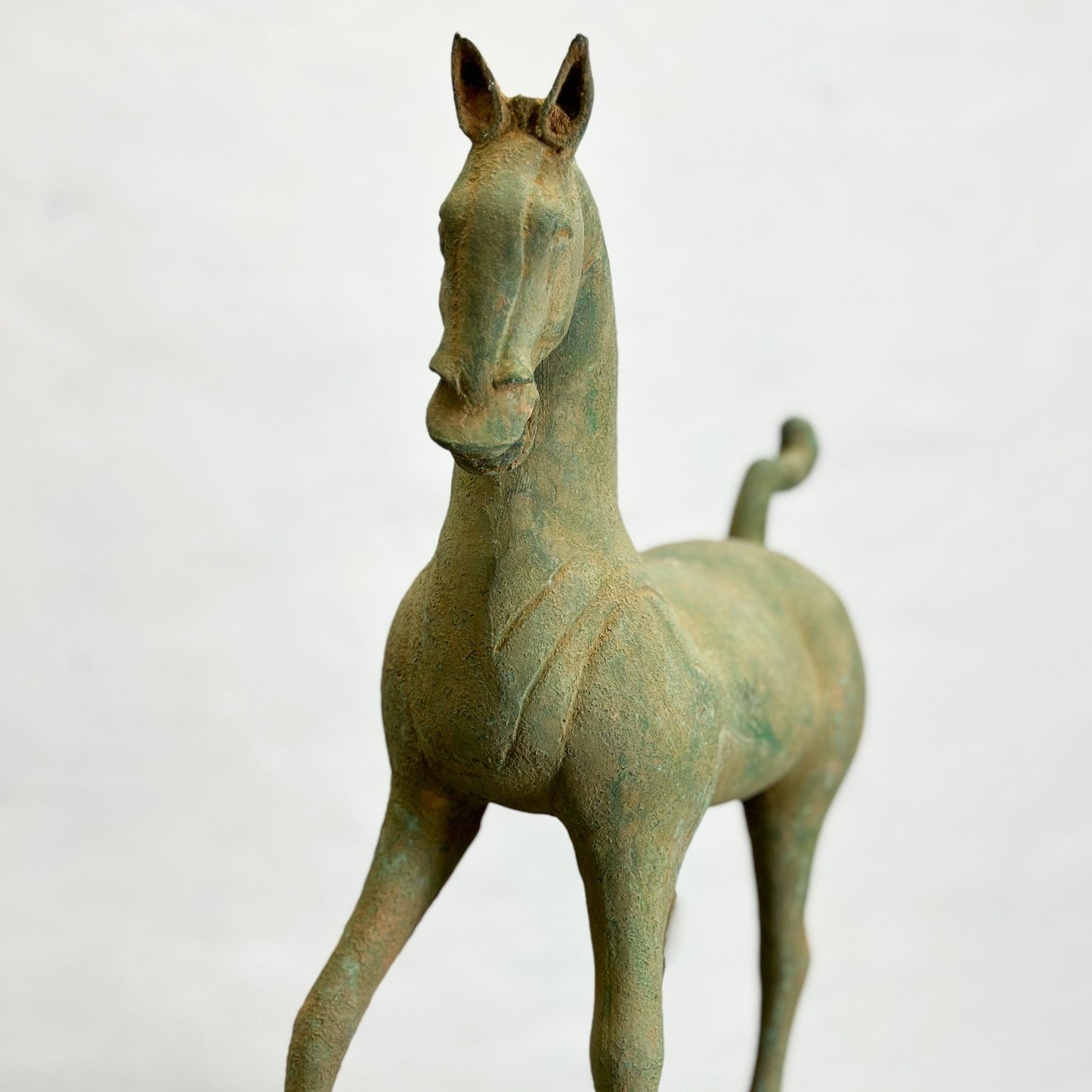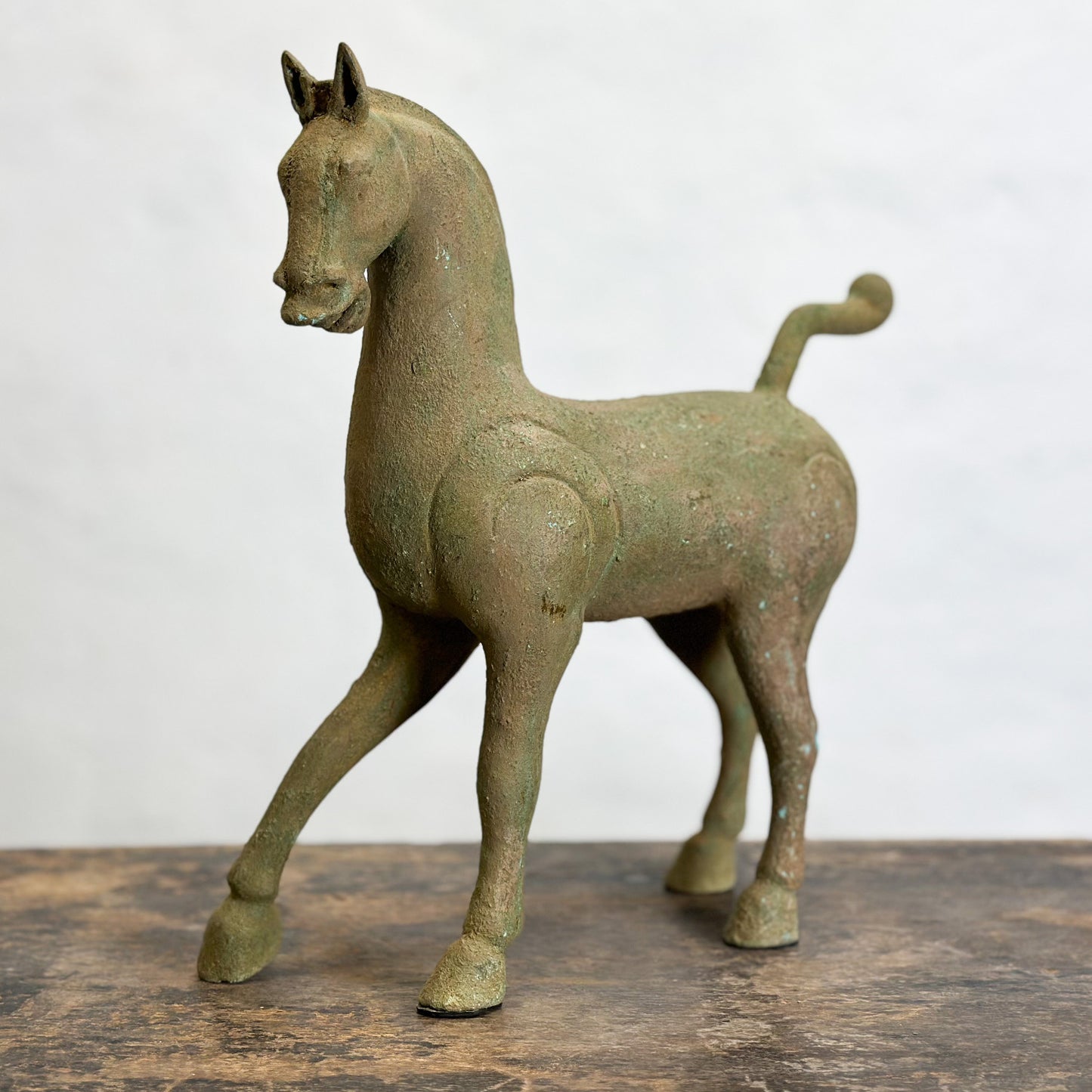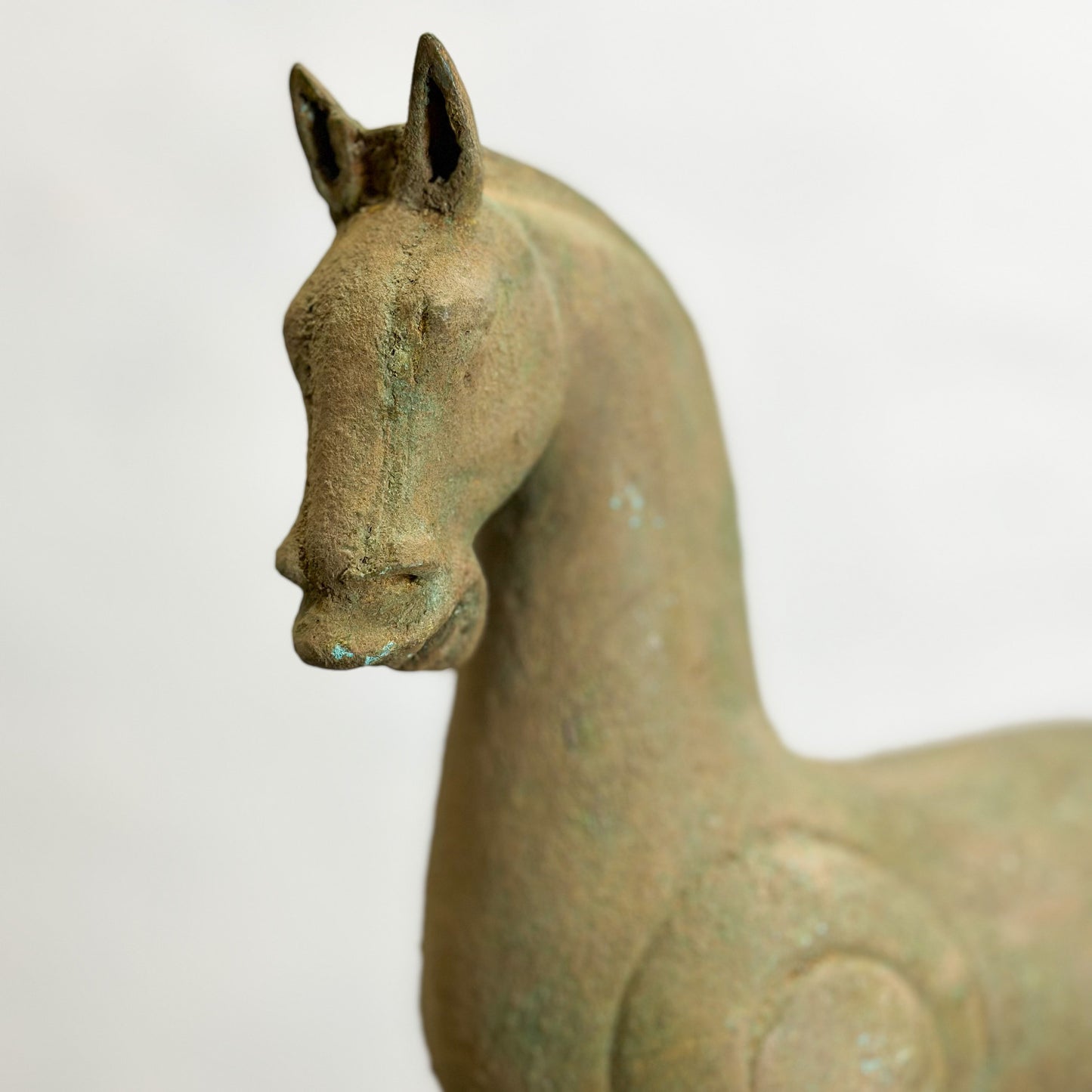 Why buy from Orient House?
We're focused on curating an unmatched selection of authentic, handcrafted, antique and vintage wares from across the globe. We work with independent, small-scale, local makers and distributors to bring you pieces that are sustainably made and sourced, often using reclaimed materials. Our supply chain is simple and direct, ensuring we can support communities, artisans and craftsmen abroad whilst bringing the best in unique and traditional techniques and design from faraway places and cultures.
BROWSE OUR COLLECTIONS