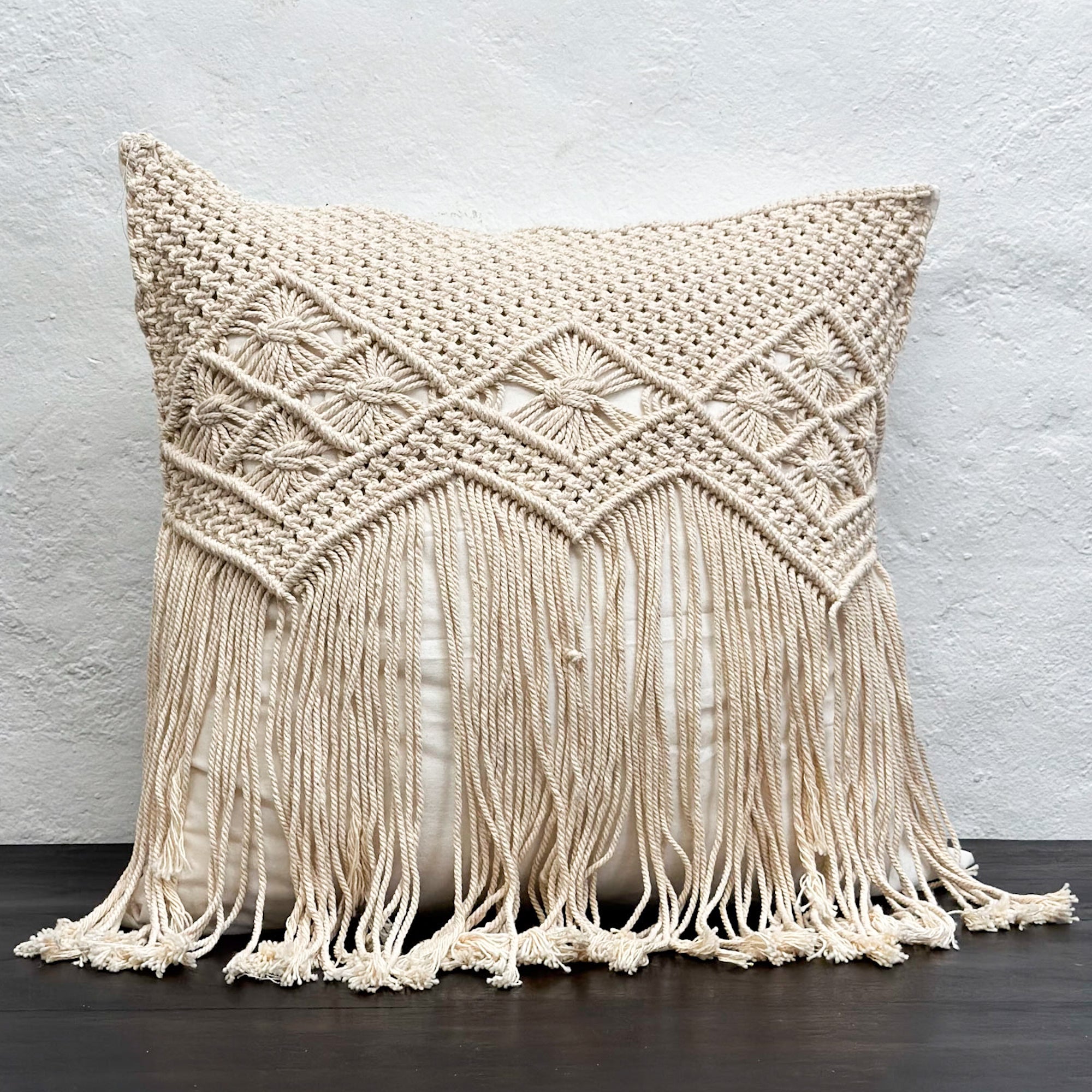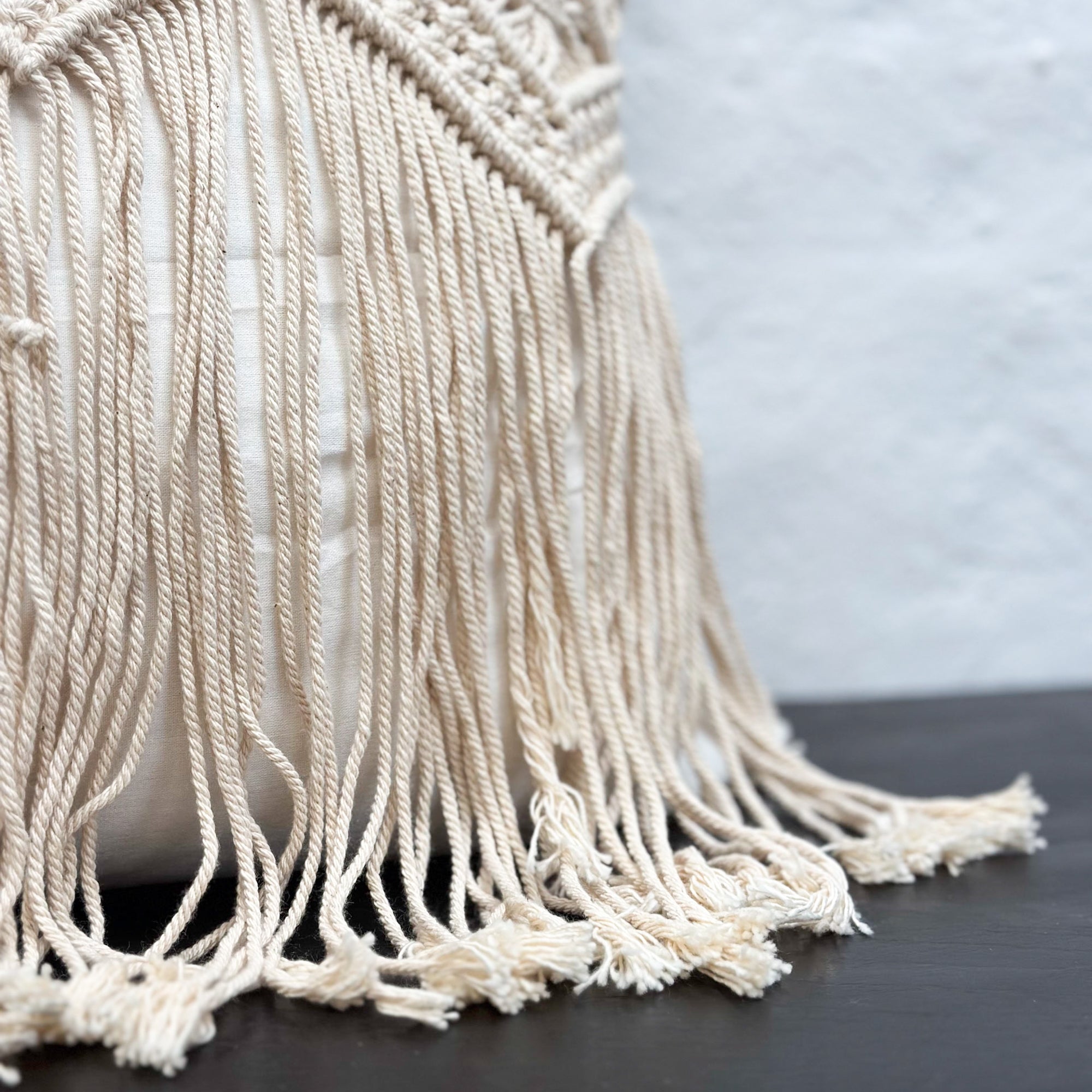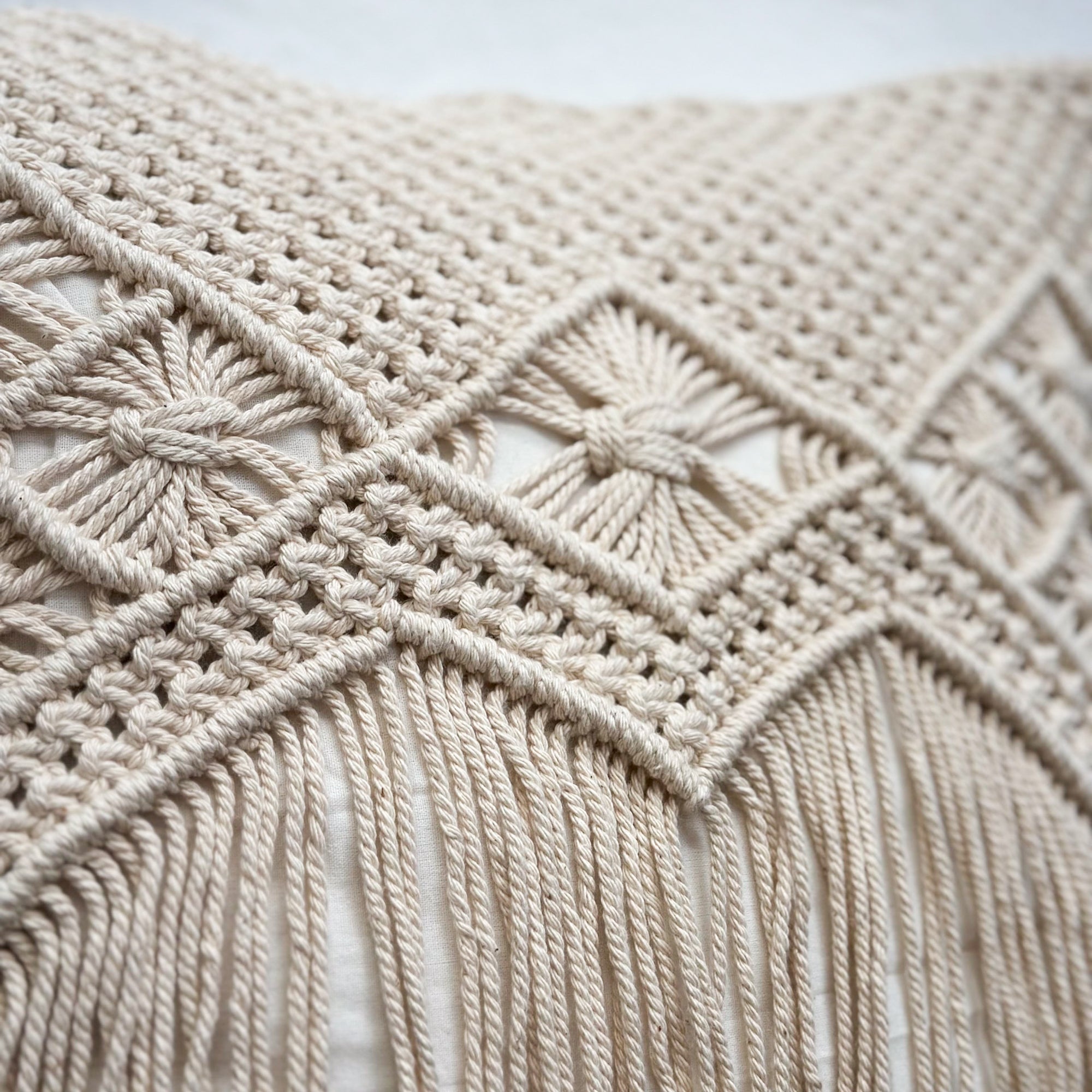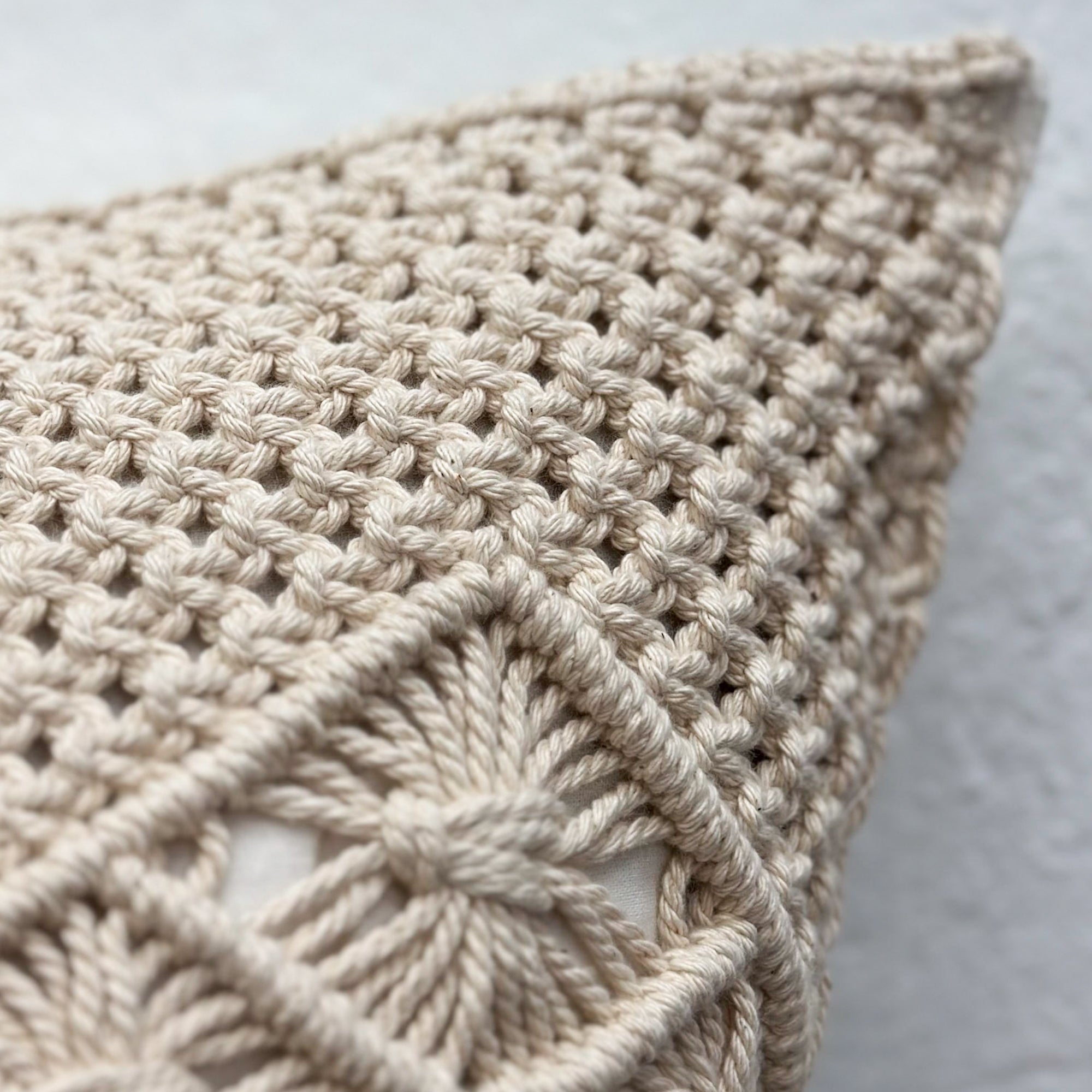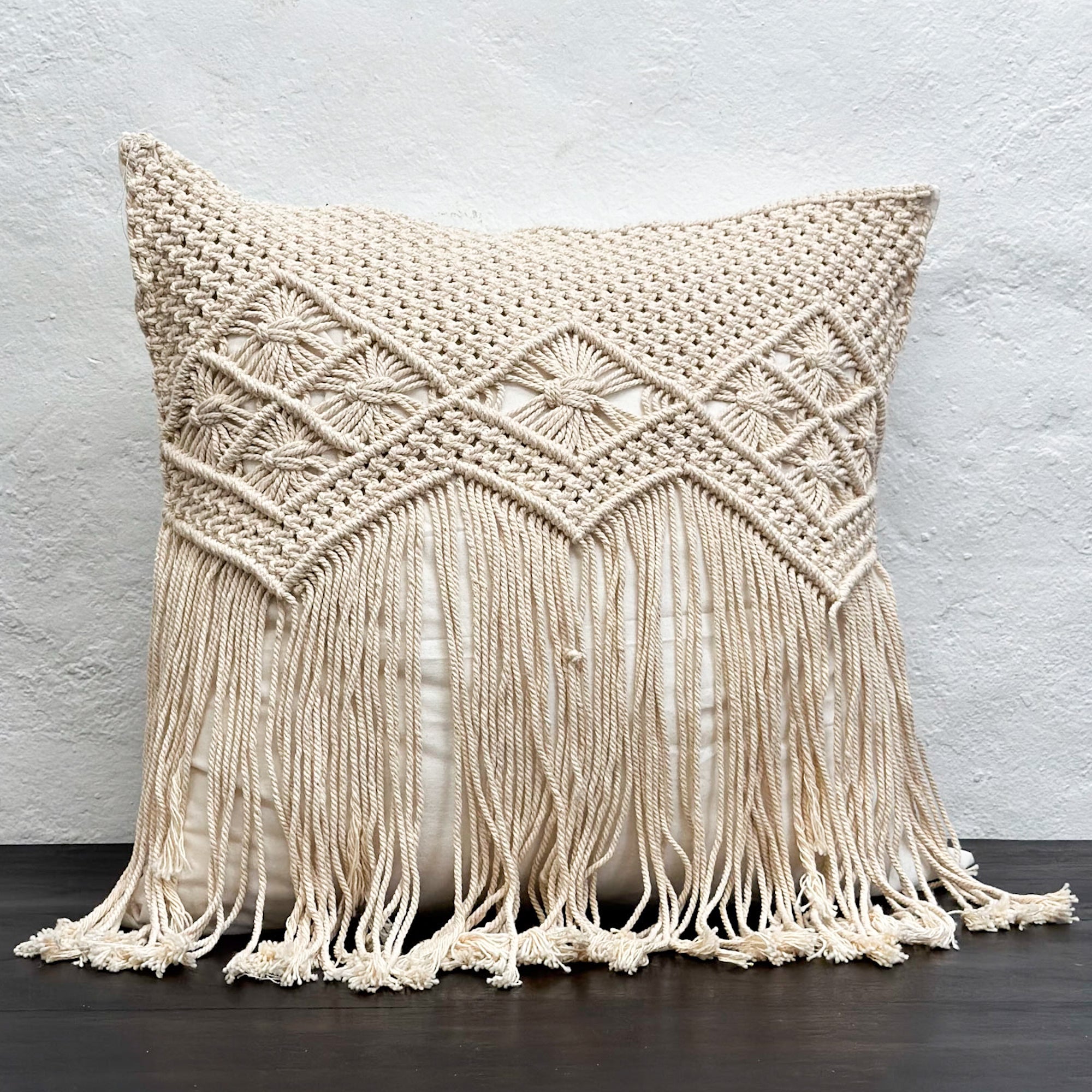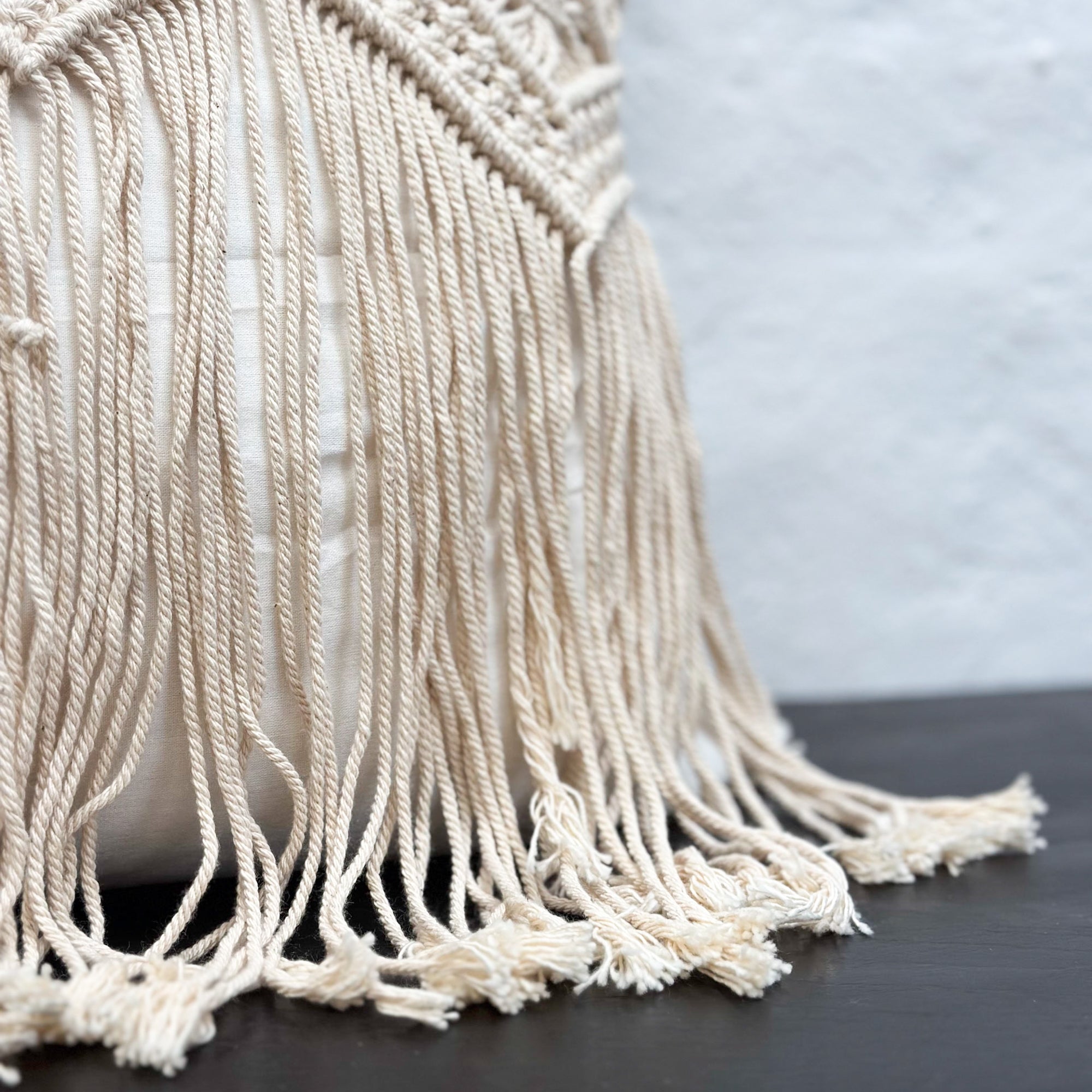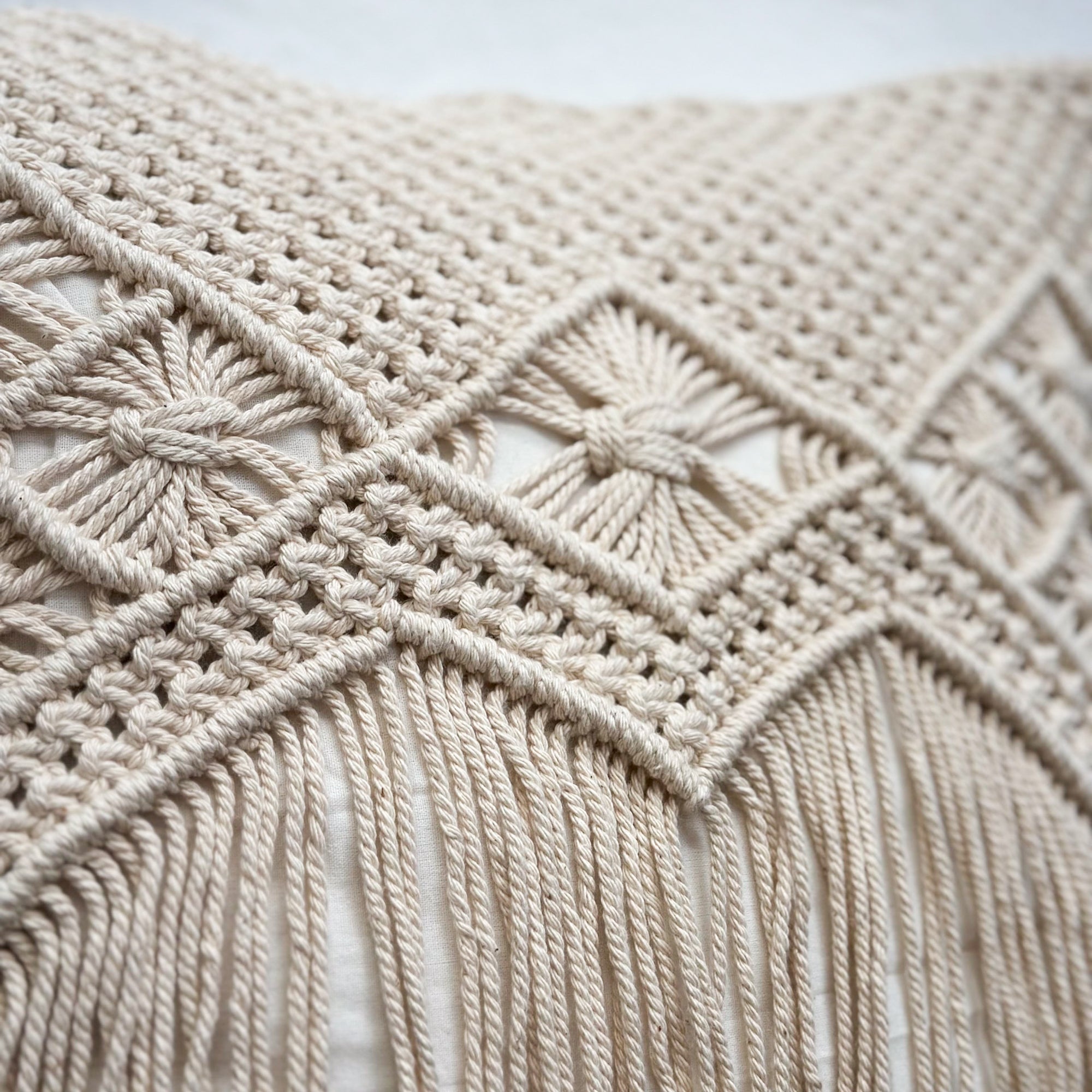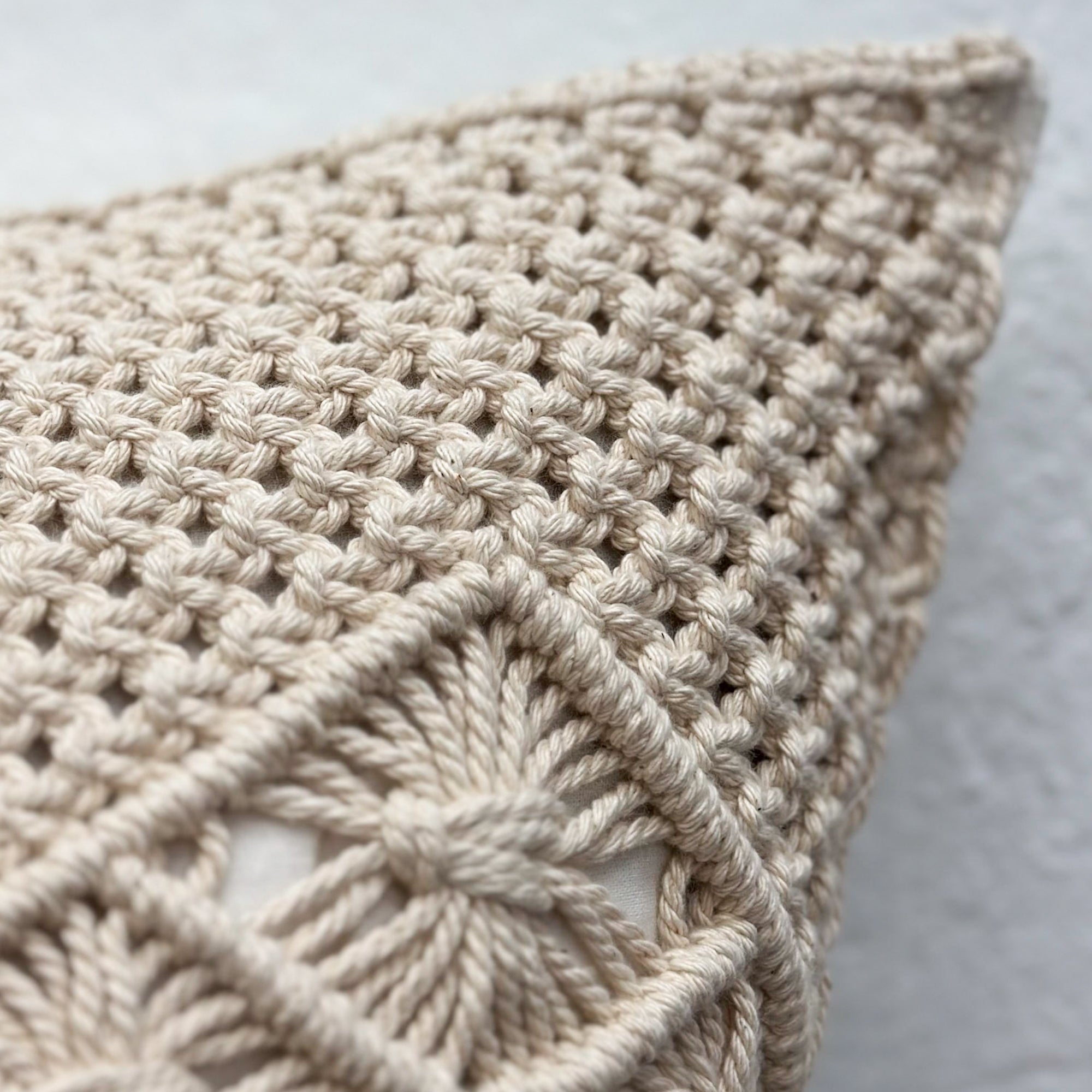 Fringe Front Macrame Cushion
Regular price
Sale price
$90.00 AUD
Unit price
per
Sale
Sold out
BAL13816
Fringe Front Macrame Cushions are decorative pillows with a front panel adorned with intricate macrame patterns, featuring knotted and textured designs. They are known for their bohemian and artisanal style, adding a touch of handcrafted elegance to home decor. The fringed details enhance their visual appeal, creating a cozy and textured look for interior spaces.
Dimensions
S: W 50 x H 50cm | L: W 60 x H 60cm
Care Instructions

Washing natural dyed fabrics requires gentle handling to avoid colour fading or bleeding. Start by hand washing the fabric in cold water using a mild detergent and avoiding harsh chemicals. Avoid wringing the fabric and instead gently squeeze out excess water. Rinse thoroughly in cold water and then lay flat to air dry. Avoid exposing the fabric to direct sunlight or high heat, as this can cause further fading or damage to the fabric. For additional advice, please contact us.
Shipping

Your delivery fee will be calculated at checkout. We aim to despatch all small item orders within 2 business days of purchase. Your parcel will be sent with Couriers Please, and you will receive notification of despatch with a tracking number to your provided email. If your delivery fee seems unusually high, please contact us for more options. For more information, please refer to our shipping policy.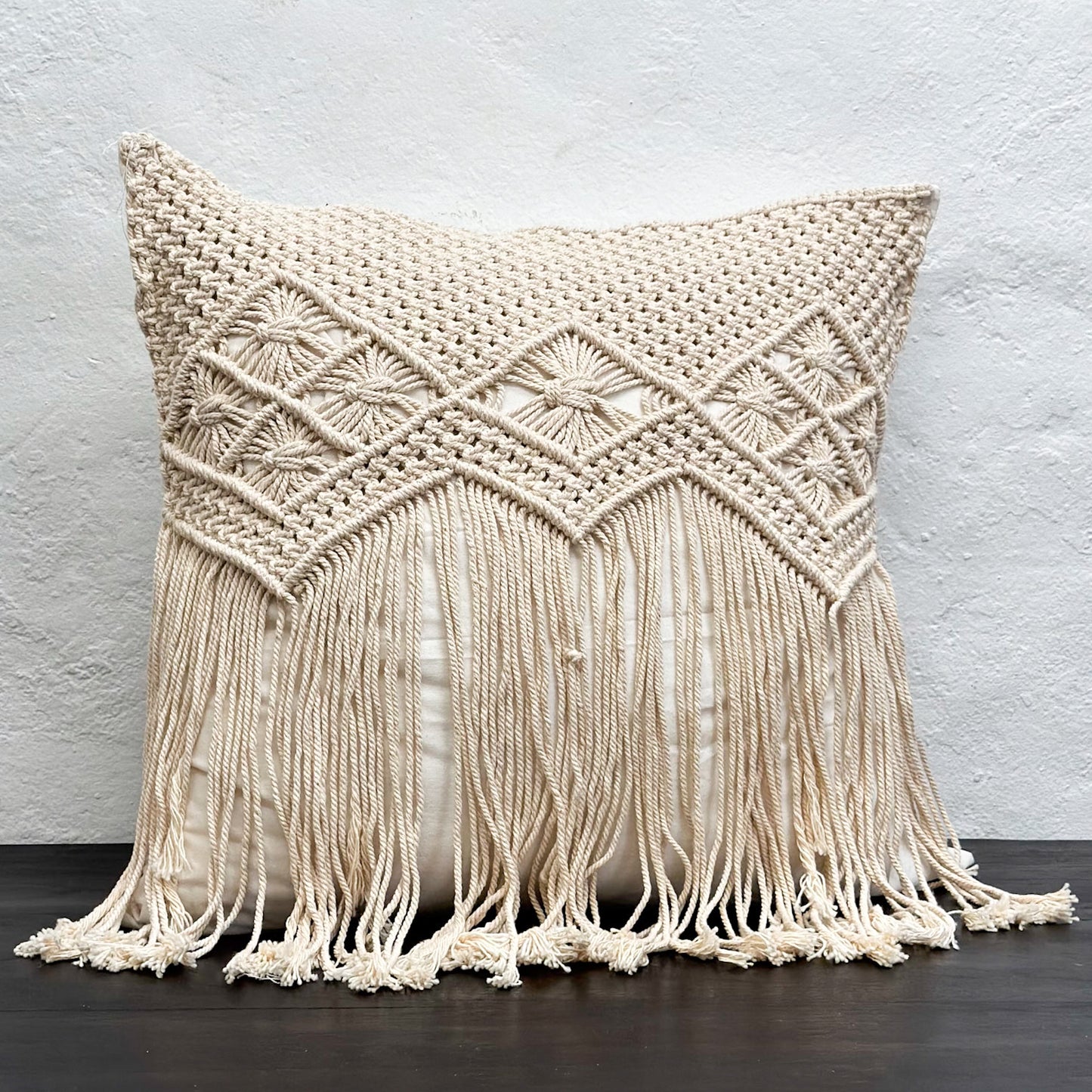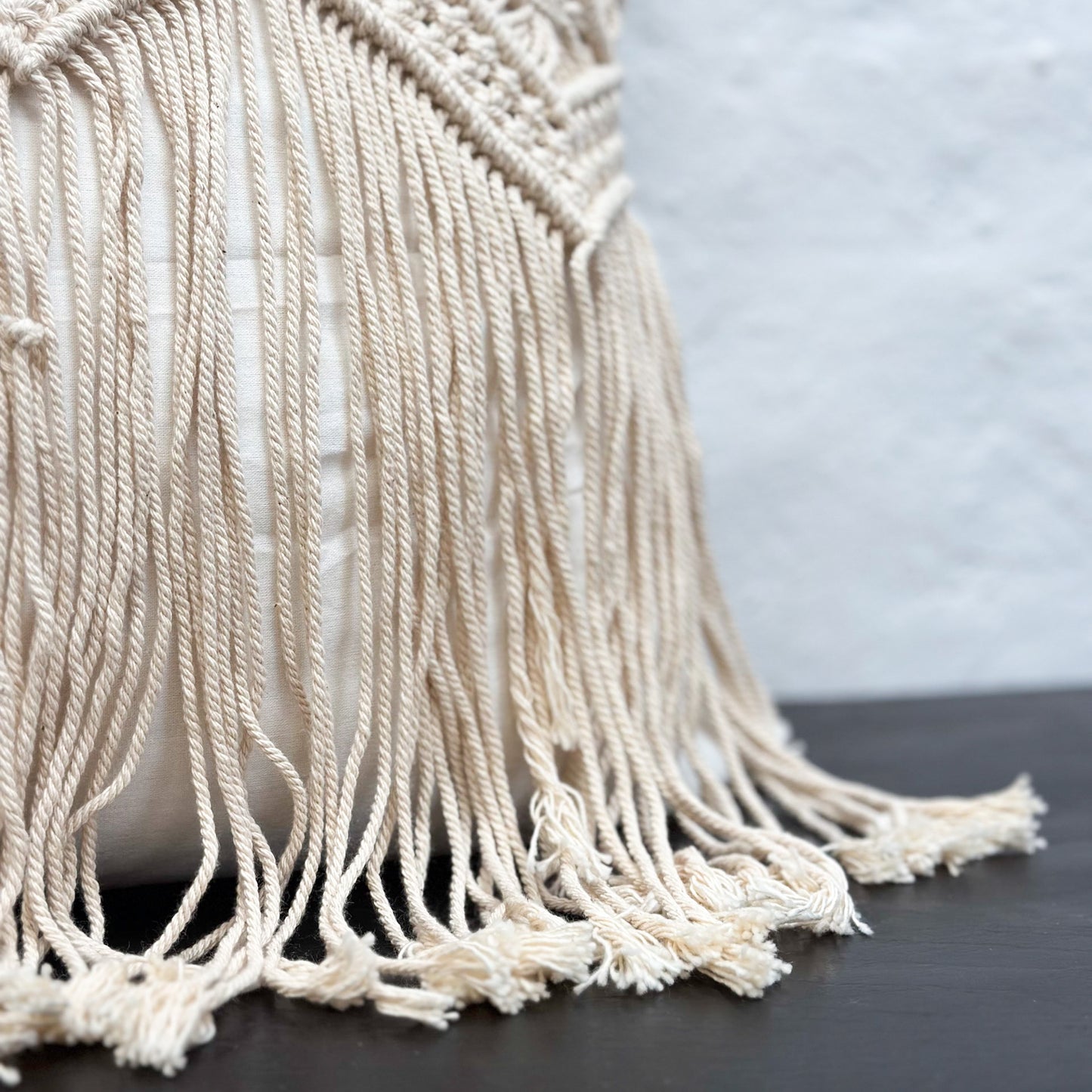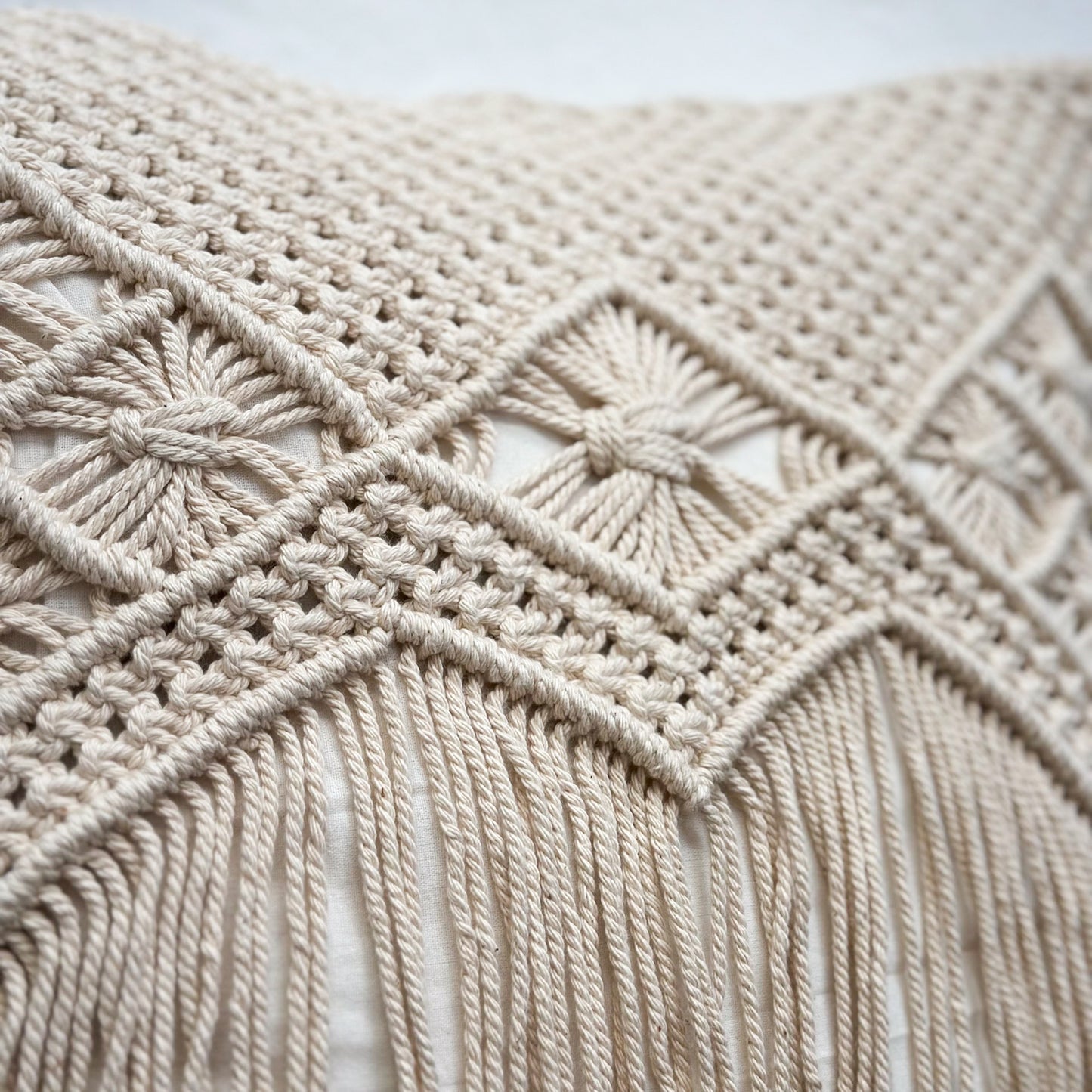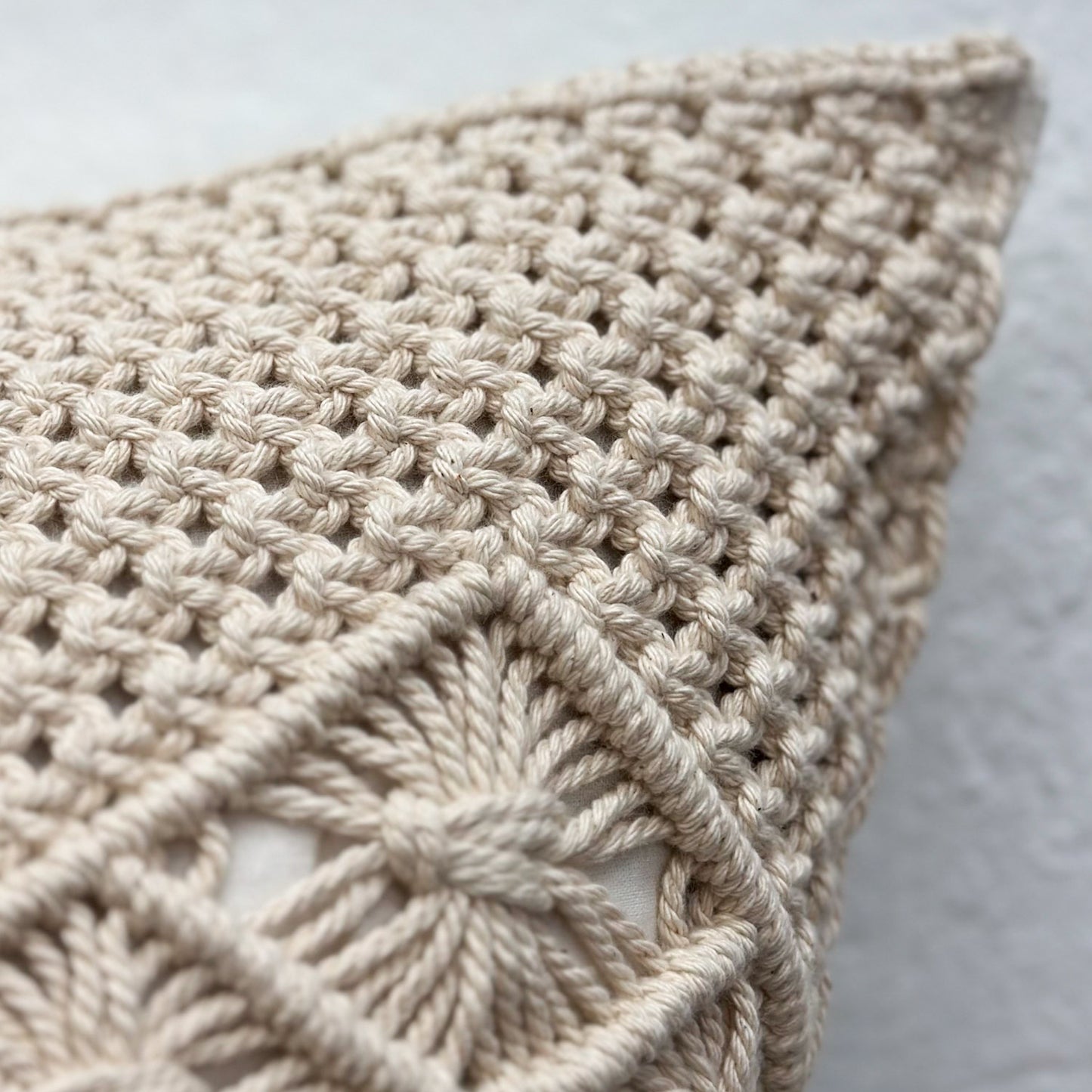 Why buy from Orient House?
We're focused on curating an unmatched selection of authentic, handcrafted, antique and vintage wares from across the globe. We work with independent, small-scale, local makers and distributors to bring you pieces that are sustainably made and sourced, often using reclaimed materials. Our supply chain is simple and direct, ensuring we can support communities, artisans and craftsmen abroad whilst bringing the best in unique and traditional techniques and design from faraway places and cultures.
BROWSE OUR COLLECTIONS